Year 2 - St Christopher's Class
Class Teacher: Miss Hargrove
Teaching Assistants: Mrs Adamek and Mrs Buccheri
Saint Christopher's name means "Christ-bearer". His story tells that he carried a child, who was unknown to him, across a river before the child revealed himself as Christ. He is therefore, the patron saint of travellers. Year 2 will learn that on our journeys in life, we can rely on God and the prayers of the saints.
St Christopher ... Pray for Us.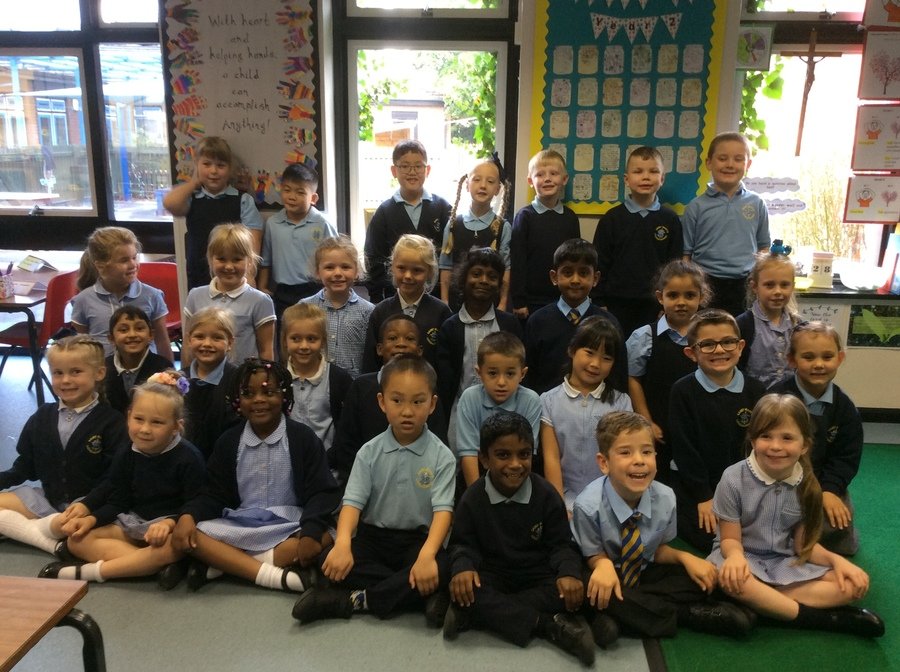 Have a look at what we have been doing this week.
Thank you to everyone who brought in a postcard or photo from their Summer holiday. We have put them on our world map.