Year 4
St Peter's Class - Mr Mount & Mrs D'Arcy
6.7.18 Homework (last one of the year!)
Practice all your times tables for a quick test on Monday.
Bring in a carrier bag to take home your completed exercise books.
Take a look at the words below - there will be a quick test on 20 of them on Tuesday.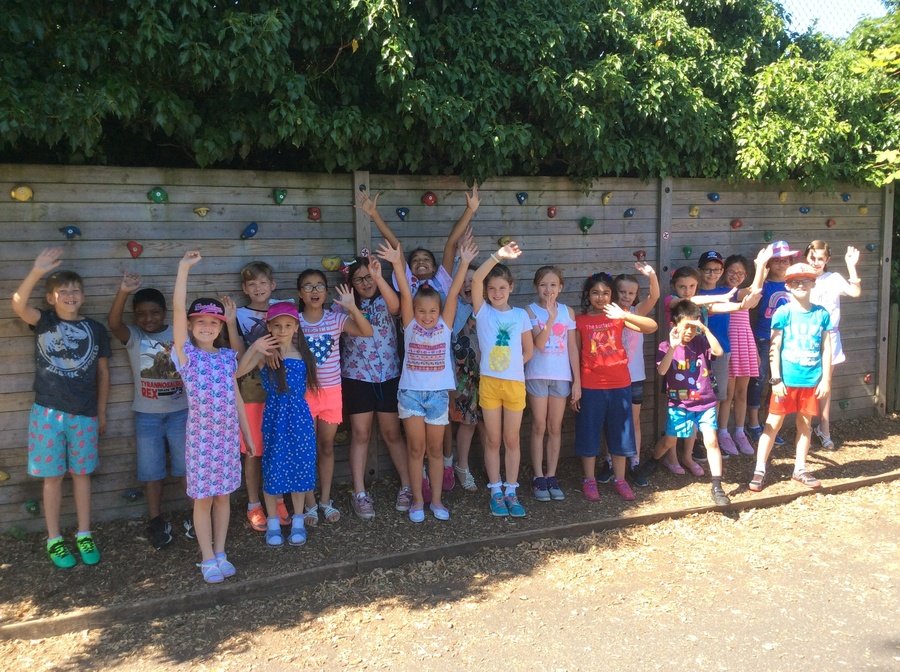 4th July - Fantastic performance of songs at All Saints with Holy Trinity Church to showcase all we have learnt in Diosing.
This Wednesday 4 July, Year 4 are doing a singing workshop at "All Saints with Holy Trinity Church", Steeple Row, Loughborough LE11 1PL. Children will all require a packed lunch and drink.
There is a performance that parents are welcome to watch at 2.15-3pm (free of charge, no tickets required). Parents can then take children straight home from the church if they wish at 3pm. The remainder will walk back to school with Mr Mount and Mrs D'Arcy for normal collection at 3.15.
29.6.18 Well done to St Peter's Class for leading the Mass in church today on the Feast of St Peter & St Paul.
St Peter's Homework 21.6.18 (To be handed in Weds 27th)
Practice all of your times tables for a test next week (the questions will be asked as division e.g. 25÷5 = ?)
Find out 3 facts about a Saint of your choice (St Matthew, Mark, Luke, John, Peter, Teresa...)
English - Think about this question - "Should we have tablets / ipads in the classroom all of the time?" Write a list of the good reasons for having tablets/ipads in school and a list of the bad reasons. This is before we start some persuasive writing.
Friday 22nd June - Twin Lakes' trip. Remember to bring: a packed lunch, a coat and if you would like some spending money (maximum £3). You must be in school uniform. We will NOT be taking swimming kits for the water park.
8.6.18 St Peter's Homework to be in for Wednesday 13th June 2018.
ENGLISH
Who do you want to be like when you get older? (maybe a famous person, a family member) You can choose more than one person.
What are the qualities you admire about these people?
If you have one, bring in a photo of the person you admire for our display.
MATHS.
1 List as many 2D shapes as you know.
2 Draw them.
Challenge - Describe their features (e.g. one curved side, 3 acute angles, 4 right angles and sides of equal lengths).
4.6.18 Well done on the great half term homework. Wonderful story writing - The Animal Giant by Angelina, Jiron and Timmy by Olivier, The Iron Girl by Silvana, The Iron Family by Julia. Great role model poster by Mikaela, all about the famous artists, Leonardo Da Vinci and Vincent Van Gogh.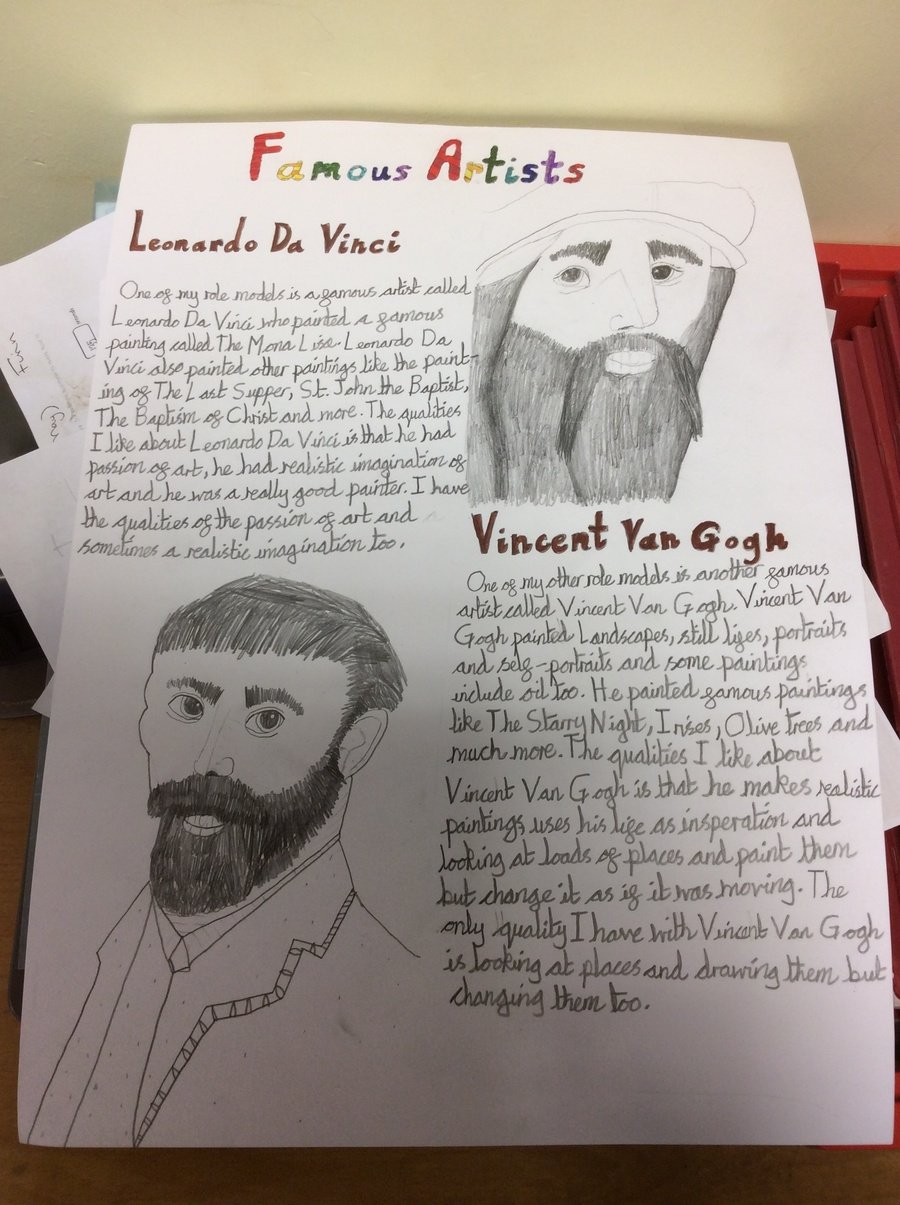 25.5.18 St Peter's Homework (To be handed in 5th June)
Over half term keep a diary of the reading you do. Note down the book you're reading and the number of minutes you read for.

Write a story of your own similar to the Iron Man.

Think who is a role model for you, someone you look up to or would aspire to be like. Create a poster answering the following questions: Who is your person? What do they do? What are the qualities you like? Which of these qualities do you have?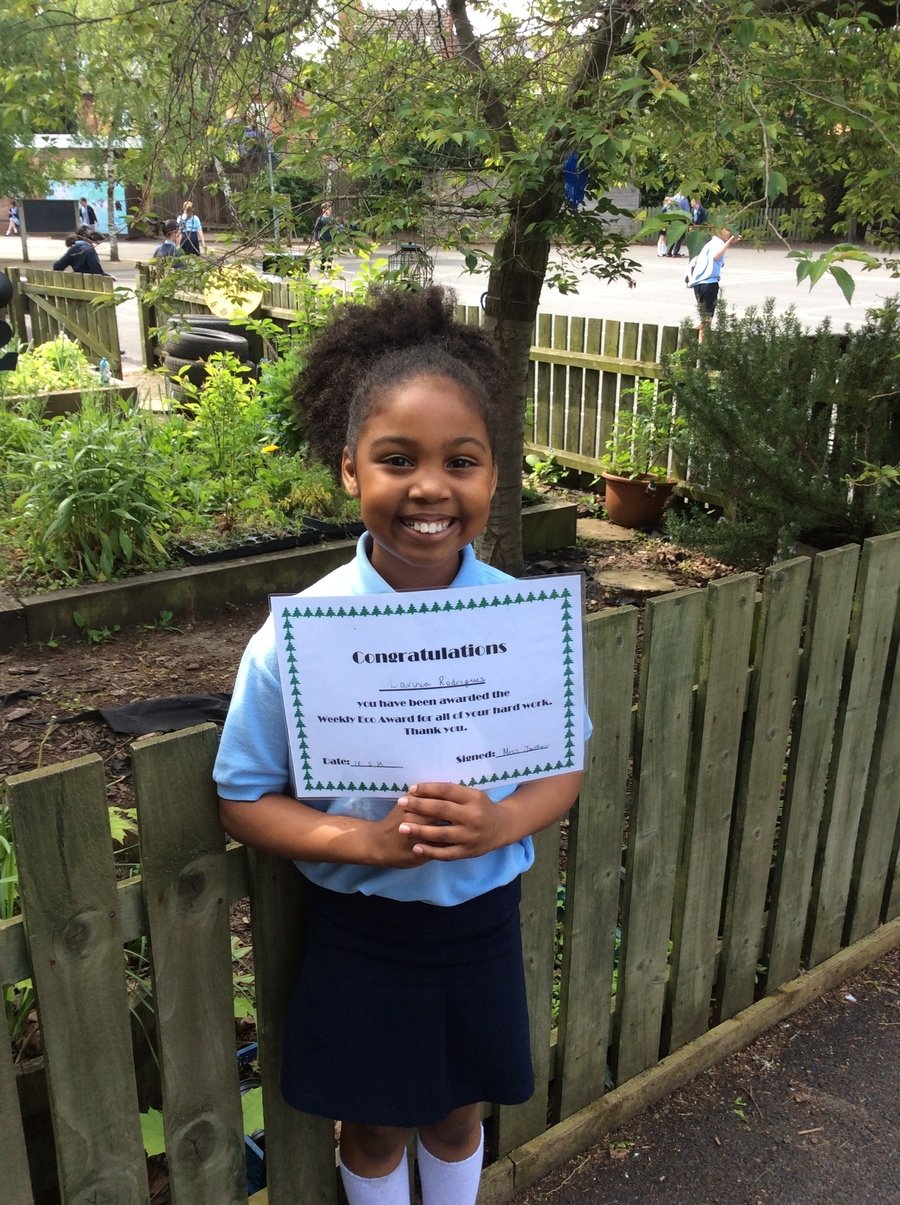 18.5.18 Well done to Lavinia on receiving the first eco-club award for helping tidy up the school environment in the playground.
This week's homework - due in by Wednesday 23rd May
15.5.18 A very enjoyable and interesting trip to Nottingham today, learning lots at the National Justice Museum and afterwards at the Contemporary Art Gallery. A real mix of old and new!
9.5.18 Our new RE display for our next topic - Reconciliation / Building bridges. Some greater posters highlighting how to build strong friendships.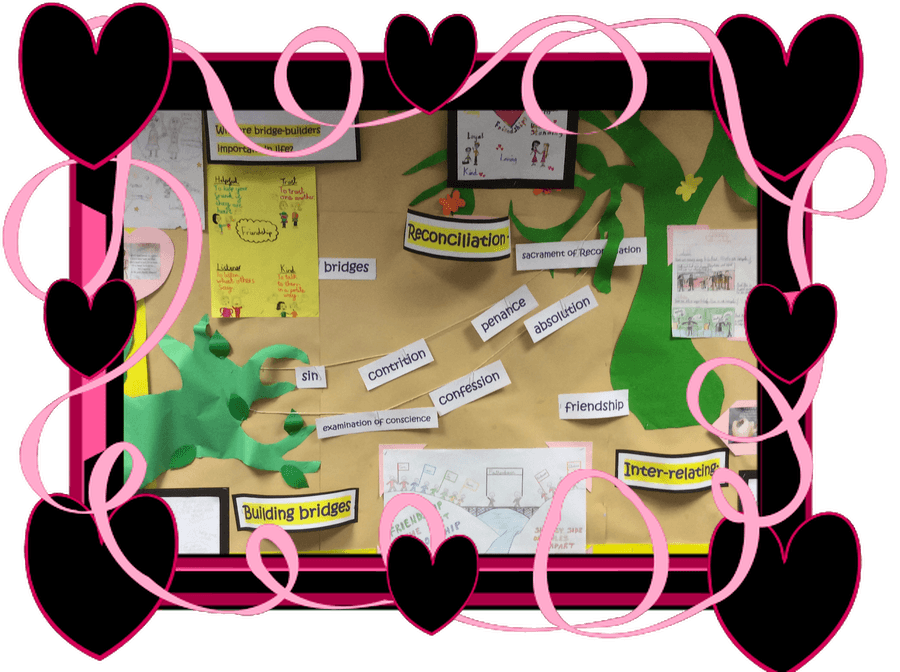 4.5.18 Great tennis training session at Loughborough University this morning!
30.4.18 Well done to the 3 teams who went to present their entries today for the 3M Young Innovators' Challenge.
20.4.18 HOMEWORK
Practice your 11 and 12 times tables for a test on Monday.
SPELLINGS
court, caught, pair, pear, peace, piece, where, wear, weight, wear.
MATHS Write the decimal equivalent to these fractions:
1/10

1/2

1/4

3/4

Answer these questions:

51 x 10 =

5.1 x 100 =

51.5 x 10 =

51.5 x 100 =

0.5 x 10 =

0.5 x 100=
20.4.18 Decimal number line investigations in the sunshine.
19.4.18 Listening to Bishop Patrick's live message on the Day of the Eucharist and Miss Jordan telling us all about Adoration.
12.4.18 Homework (To be completed by Wednesday 18th)
ACTIVITY 1 Select one of the recycled instrument ideas - the guitar, the shakers or the xylophone /chime. Describe how the design (shape, materials) could be changed to make different types of sound.
ACTIVITY 2 Practice your 3 and 6 times tables.
ACTIVITY 3 Practice these spellings - attention, mention, section, relation, fraction, lotion, nation, question, tension, collision.
Advance notice for parents - Year 4 are going on an educational visit in a May. A letter will be going out shortly with a slip to complete with payment. The details are as follows: -
Venue: National Justice Museum, Nottingham - Crime and Punishment Through Time workshop (www.nationaljusticemuseum.org.uk) Nottingham's former courthouse and gaol houses the UK's largest collection of over 40,000 law, justice, crime, and punishment artefacts and is an ideal location to bring crime and punishment studies to life. And Nottingham Contemporary Art Gallery (www.nottinghamcontemporary.org) - Nottingham Contemporary is one of Britain's largest and leading centres for contemporary art.
Date: Tuesday 15 May Departure time: 9:00am Return time: 3:15pm
Cost (for transport, museum entry and workshop): £14 per child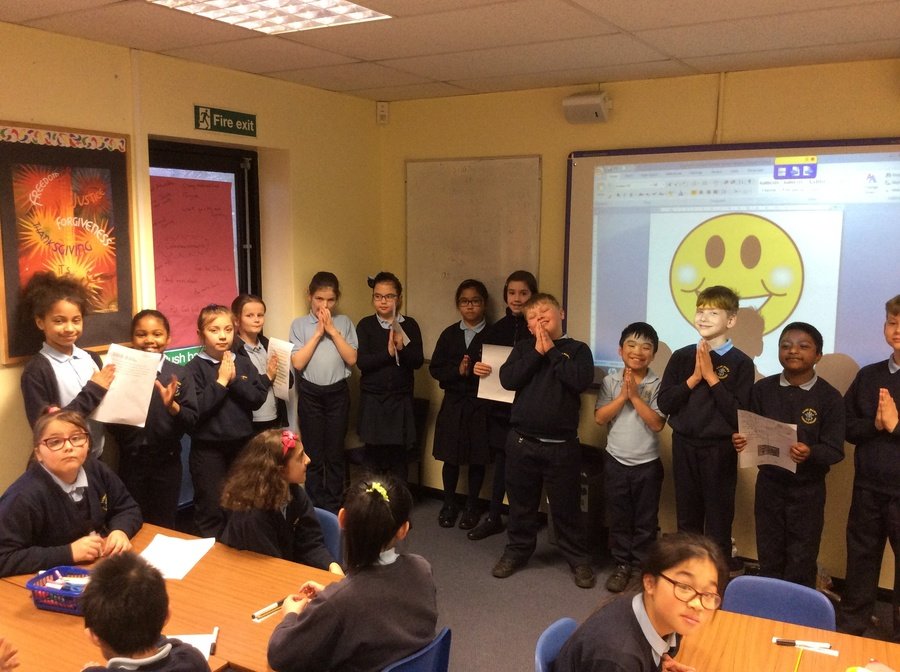 11.4.18 Well done today. Great poems using similes and personification. Special mentions to Lila and Angelina.
Here is inspiration for our 3M Young Innovators Challenge. Spot the St Mary's team from last year!
10.4.18 Look at all our great designs for our recycled musical instruments! Which is your favourite?
9.4.18
Welcome back after the Easter break. Well done to all those who designed and created a musical instrument. Also well done to those who drew very colourful pictures representing Spring. Finally a big congratulations to Lavinia whose 500 words story has made it through to the next round of judging beating tens of thousands of entries. Fingers crossed for the next round!
EASTER HOMEWORK Over Easter keep a log of the books or magazines you read.
You can do either or both of these activities:
1. DESIGN / SCIENCE Also in preparation for the 3M design challenge, sketch ideas for your musical instrument made out of recycling.
What will it be made out of? What instrument will it be like? How will it make different sounds?
Either come up with your own ideas or use the internet to help. You could also have a go at making your instrument.
2. ART Draw or paint a picture that we can display that represents "Spring".
22.3.18 Check out our crazy hair styles! Today we came to school with crazy hair and pyjamas, raising money for CAFOD.
21.3.18 ENJOY OUR IRISH BLESSING.
21.3.18 Well done to everyone who took part in the Holy Week liturgy today, focusing on the Garden of Gethsemane, Arrest and trial of Jesus.
5.3.18 While you are at home today, draw an illustration for your 500 word story to be used in the booklet we are going to print. Also practice your 4 and 8 times tables ready for tomorrow.
OUR 500 WORD STORY TITLES
Sofia "The Lonely Ghost"

Shiona "There was a girl named Melody"

Hanna "Silent"

Octavian "The Terror Of Ghastlyville"

Silvana "Candy Land Adventure"

Artur "Volcano"

Mikaela "The Ancient Diary"

Lavinia "A Big Adventure"

Robert "The Never Story"

Jesone "The Witch"

Inigo "The Fight"

Finn "The Destroyer"

Crystal "The End"

Agata "The Haunted Lake"

Dawid "Our Big Adventure"

Alexandra "My Secret Life"

Hubert "The Cheese"

Charlie "Lord of the Rings Adventure"

Lilianna "The Carpenter That Disappeared"

Lilianna "Olivia and Katie's best Holiday ever"

Angelina "The Magic Book"

Julia "The Magic Witch"

Olivier "The Adventure of The Stray"

Danai "Freddie "
Remember - tell your teacher how many minutes reading you are doing each day at home!
28.2.18 Remember tomorrow is World Book Day
What will you be coming dressed as?
Today the poet Chris White was in school doing an assembly and fun poetry workshops.
This is the poem Julia wrote:
My new pet poem by Julia
"Octogirradinobunnypig" is my new weird pet,
I always try to catch him in a net,
He has ears from a bunny,
His ears make him funny,
All the people laugh at him but it's never me,
His name is long, strange and weird,
No one can say it, but me!
We have been invited to take part in the Diosing Spring concert and entry is free for your parents. Letter with details below.
28.2.18 Today's 500 stories are by Jesone and Robert.
The Witch by Jesone
The minecraft witch got stung by a bee. And he was poorly she knew that he had to steal the golden apple from the sand temple. She had to dig through the dirt and she found diamonds and she made a diamond sword. She had a pickaxe to make it through. And it was too far away from the tunnel and she could not make it.
The next day the witch was digging the tunnel to the sand temple and she found a bed and slept there.
The next day the witch was still digging and she had a week to go to get to the sand temple. She nearly died and she had a ender pearl. The ender pearl teleported to the other cave of south east and the cave was full of diamonds and gold and iron!
Volcano by Artur
In Mexico there was a barbecue on this boys birthday and his name was Jesse and they was cooking sausages and they were delicious and there is a king called Jesone he is really greedy and he was rich and he is the king of Mexico and he have a mansion and once there was a girl ruling Mexico but she got murdered by Jesone and now he is the only one that rules Mexico and once he was there was this guy called Robert and he is really strong and he is stronger than the king of Mexico what is Jesone and he doesn't even have muscles and he can die in one shot and he and the little boy Jesse was searching for food and then he heard something erupting and he was really frightened and he saw a volcano and he was running to his house to tell his parents then he saw the king and the king was laying in his bed happy an then he saw really deep black air and he couldn't breathe and he was hiding under the bed so he can breathe then lava came out and they all was coming in the houses and they went to upstairs because they were scared if they get burned then two dinosaurs jumped out of the volcano. The dinosaurs were trying to help and then they went to the village to save the people from danger then they were going to the volcano to stop it then they were to weak for the volcano they were about to die but they didn't know what to do then they ran back to the village and the people went to the volcano and they were to sweaty and they were to hot and they ran back.
23.2.18

Today's certificate winners

English - Lavinia. Maths - Inigo. RE - Ysabella. Congratulations!!

We have now entered our stories into the BBC 500 words competition. There have been over half a million entries across the country! Fingers crossed! We have to wait until May to here if we have any in the top 50.

Homework from now on will be on the website - or class's little bit to help the environment. If you would still like a paper copy please let Mr Mount know.

St Peter's Homework 23.2.18

To start our next RE topic called SELF-DISCIPLINE choose ONE of these activities:

ACTIVITY 1

Think about a particular skill you have. It might be a sport like swimming, football, running or a computer skills, or that you are good at making things – knitting, baking, drawing, painting.

Write a plan of how you could reach your full potential in that skill. In the plan answer things like:

Where will I start?

What will I do?

Who and what would help me?

What might I have to change in my daily life?

Will I need to be self-disciplined?

ACTIVITY 2

Research the life of someone who has excelled in sport or music or art. Write out answers to these questions:

How did they get to be so good? What kind of self-discipline did it require? What did they achieve? If you were to interview them, what questions would you ask them?

Here are 2 more stories to enjoy reading and vote for. This time the stories are written by Dawid and Octavian.
Our big Adventure by Dawid
One bright sunny day in Loughborough Minessa, Danai, Jeffy and Milly with their parents went out to the park. With a football pitch and lots of others. The clouds were going in circles like they were doing a type of dance. Jeffy and Danai were playing football same as their sisters. It wasn't a long time to come back home and mum and dad went to a cinema without their kids so I could say they left their kids in their apartment.
Then Jeffy the oldest out of the children looked out the glorious window and he spotted 5 funnel clouds so he knew there was going to be a tornado. No there was actually going to be 5!!! Tornadoes, but with how much power?
"Well in fact they were gonna be twisters (that's how i call um)
and they found out there was gonna be a hurricane across 3 countries by me that's a lot of countries (England, Netherlands, Belgium) ". They saw someone evacuating so they ran downstairs mentally and asked the stranger " Can we come with you plz".
The stranger replied "Ok be as quick as a Lion". They went to London to stay safe and bought an apartment to live in obviously. They had quite a big room by my saying . 6 YEARS LATER........ They were grown up now so they found out that the hurricane was gonna destroy over the entire England!!!. They had to evacuate immediately Jeffy bought a Tesla Roadster so they went to France and than flew over to Spain (by a private jet) and bought a house . Than a little twist happened. The hurricane decided to go to Spain so they rised their lives to destroy the hurricane.
The problem was that there was 5 tornadoes at once formed by the hurricane and the hurricane will last 100 years. The tornadoes were this, 2 EF5 tornadoes and 3 EF4 tornadoes. One of the EF5's was the biggest tornado someone could imagine also no person ever saw a tornado this enormous, It would go through every part of Spain and maybe Portugal. Will it be enough to destroy the entire Spain? The hurricane was more destructive than any other hurricane ever. It would observe even 5 or 10 hurricanes. Will it be enough to destroy 3 countries? Jeffy,Minessa,Danai and Milly went on a plane with 15 million liquid Nitregon bags and poured it on the Ocean. It took like….. 2 weeks to pour everything. They did feel a bit nervous that they would die because they were right on top of the hurricane. Then they poured everything but what would happen? Did the hurricane die? Did they cool of the ocean?.....
They forgot about the mega twisters. Did they die? They asked themselves. They will find out when they get back down to the ground. Did they die or is there a bigger problem?
They found out good news and they saved Spain Netherlands and Belgium. 11 Years Later….. They were about 20 to 24 years old and they got jobs Jeffy's job was a footballer he was crowned the best footballer on the planet. He scored 3459 goals in his whole carrer. Jeffy bought a mansion and a lot.. of cars.
Car list: Hennesey venom F5, Ferrari F430, Koenigsegg Agera R, Dodge Challenger, Tesla Roadster,Buggati chiron and Buggati Veyron SS. When he was atleast 40 he worked in a Chocolate Donut Factory and guess what….. he got expelled and than he found another job Bluberry Donut Factory when he came back home from work every day he was stinky and smelly. Than he and his Family lived a heroic and interesting life.
THE TERROR OF GHASTLYVILLE by Octavian
One night in Ghastlyville park the principal was wandering round and there was a naughty boy who was called Sam. He always wanted to do pranks on everyone because he wanted to see people laugh and cry sometimes. The next day he decided to pull a prank on the principal.
He was thinking when to do it. The first idea was to put cling film on the toilet seat so when he went to the toilet he would get wet!! He thought that was not such a good idea, so his next idea was to build a machine that if he stood on something a bucket of water would fall on his head. But he was thinking not because he might have a huge bump on his head!!! So his last idea was to scare him. He thought it was extremely brilliant because he would be so scared he would turn pale.
The thinking comes through, when should he pull the prank, what time? He knew what to do so he decided to be naughty and have detention so then he could ask the principal what he would do today evening or night. That's exactly what he did, when he got to the principal's office he nicely asked him this "Mr. Krupp can you please tell me what you are going to do this evening or night?" Mr. Krupp replied "Well you see, I am going to park this evening because I only go out on Friday's so why did you ask me?" Sam replied confusedly "Well, ummm, because I am going to the park to and I almost forgot what time?" Mr. Krupp said, "Seven o'clock okay ?" Sam replied "Okay"
"Children are you ready to go home?" "Yes!!!" chorused the children "Then off you go!!!!!!" screamed Mrs. Crampp (Teacher of year nine)
So, they all left making Sam so happy he exploded (not really) when he got home he went to his bedroom and got dressed to go to the park and when he arrived at the park he literally saw Mr. Krupp, he was so scared he wanted to kill himself but he pulled himself together and went to Mr. Krupp.
19th February
To start the half term we went to Loughborough Library to listen to a storyteller and explore the library. We are getting ready for World Book Day!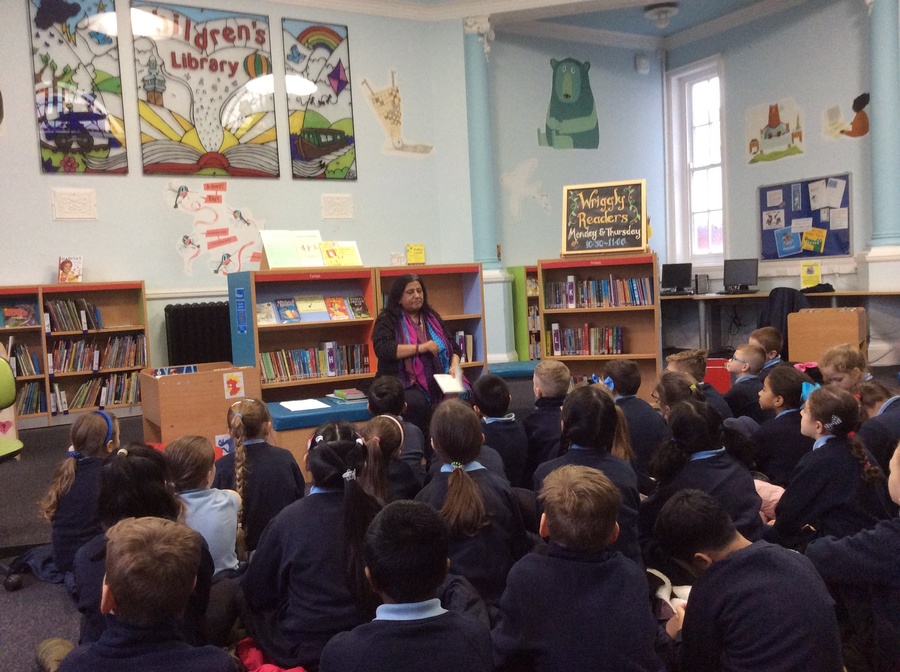 19.2.18 Today we also went to church for Reconciliation with Father Simon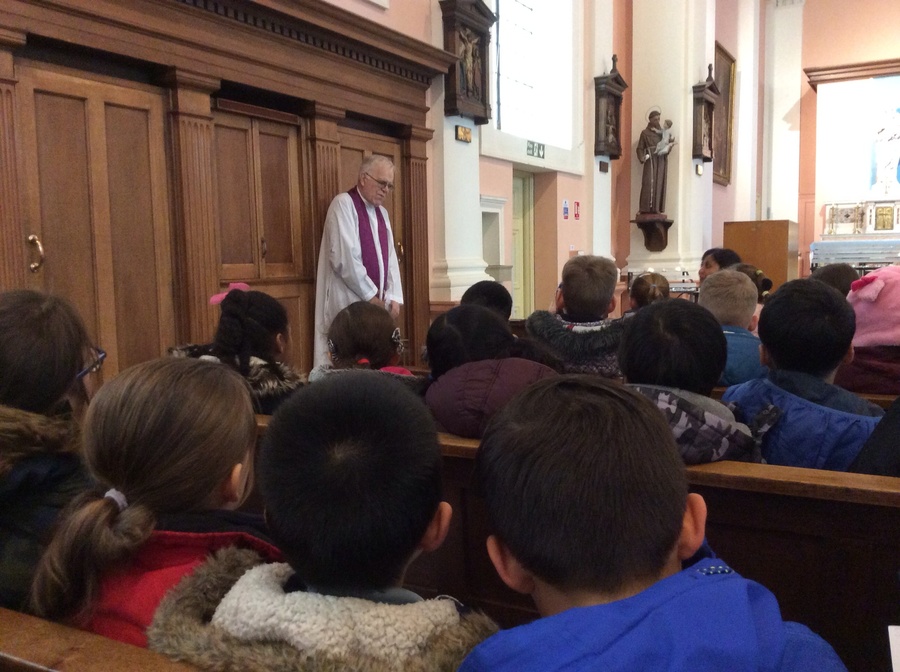 HALF TERM HOMEWORK
The voting was won by those choosing "no homework"!
However those wanting to do homework over half term - create a picture that represents "Spring" or design/create your musical instrument made out of recycling.
There will be also some maths challenges appearing on this web page, so watch this space...
Have a go at these Maths challenges...
8.2.18 Quiz questions by Sofia and Octavian
Number 1: How many pairs of perpendicular lines does a square have?
Number 2: How many pairs of parallel lines does have a decagon have?
Number 3: What does 2 right angles make?
Number 4: What is the capital of Romania?
Number 5: What is the capital of Iceland?
Number 6: What is half of a half?
THINK CHALLENGE: What do you call a nine-sided shape? (by Octavian!)
6.2.18 Designing posters on the benefits of the internet as part of Safer Internet Day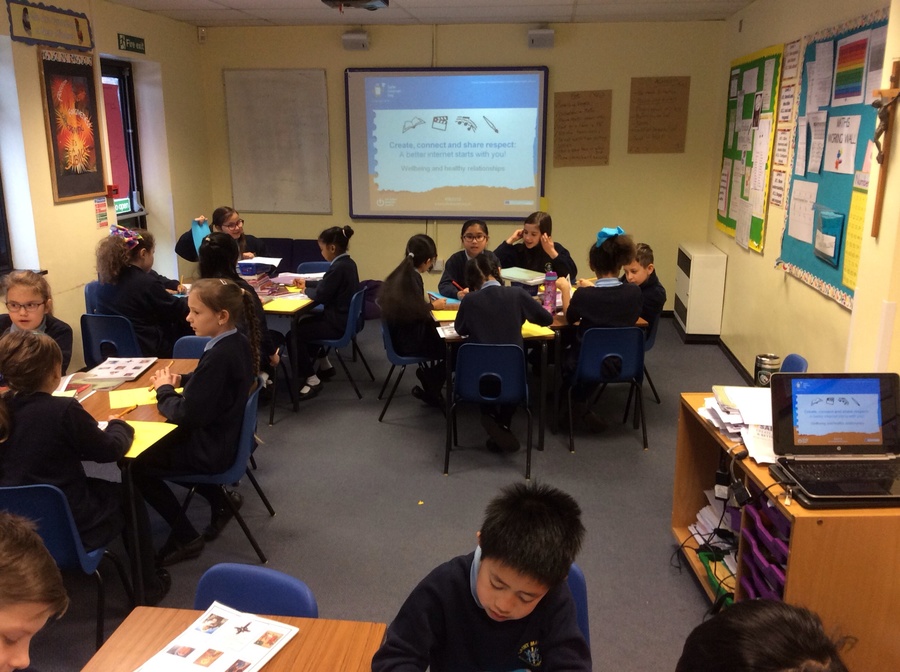 Today's challenge 6.2.18 (written by Lavinia and Inigo)
Number 1 - I am bright and give off light and a beautiful sight. What am I?
Number 2 - I am colourful. You see me in the sky. There is supposed to be gold at the end of me. What am I?
Number 3 - I am mythical. I am scaly. I sometimes have wings and breathe fire. What am I?
Number 4 - I have a keyboard of letters and numbers. I have a lid. You sometimes have them on my lap. What am I?
Number 5 - I am circular. My base is bread. I have different toppings. I am Italian. What am I?
Number 6 - I begin with "s". I make no sound. What am I?
Today's riddle challenge. First person to bring answers in gets a house point!
Monday 5th February (written by Julia and Angelina)
Number 1: I am black and white and read every day. What am I?
Number 2: I am a great source of information. I am on computers. You type in addresses. You use Google. I begin with the letter 'i'. What am I?
Number 3: I have 4 legs but I am not an animal. What am I?
Number 4: I am at the start of end and at the beginning and end of eye. What am I?
Number 5: I rise in the morning. I set in the evening. I am a sphere. What am I?
Number 6:I have 2 backs. I have 6 legs and 2 arms. What am I?
This week's homework 2nd February
1.2.18 This week we went to a Tech-tastic event at Loughborough Library - we loved the Virtual Reality!!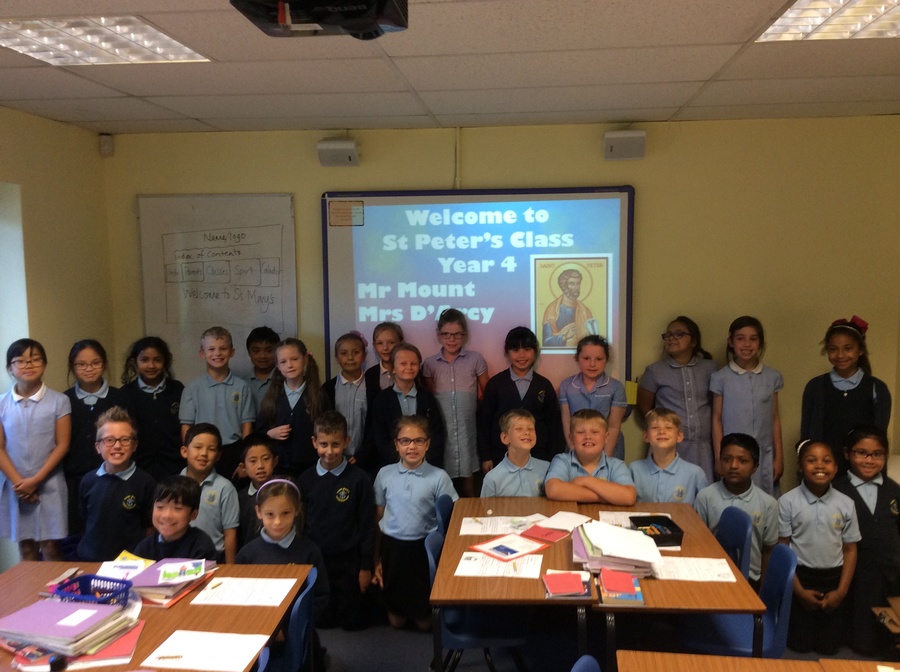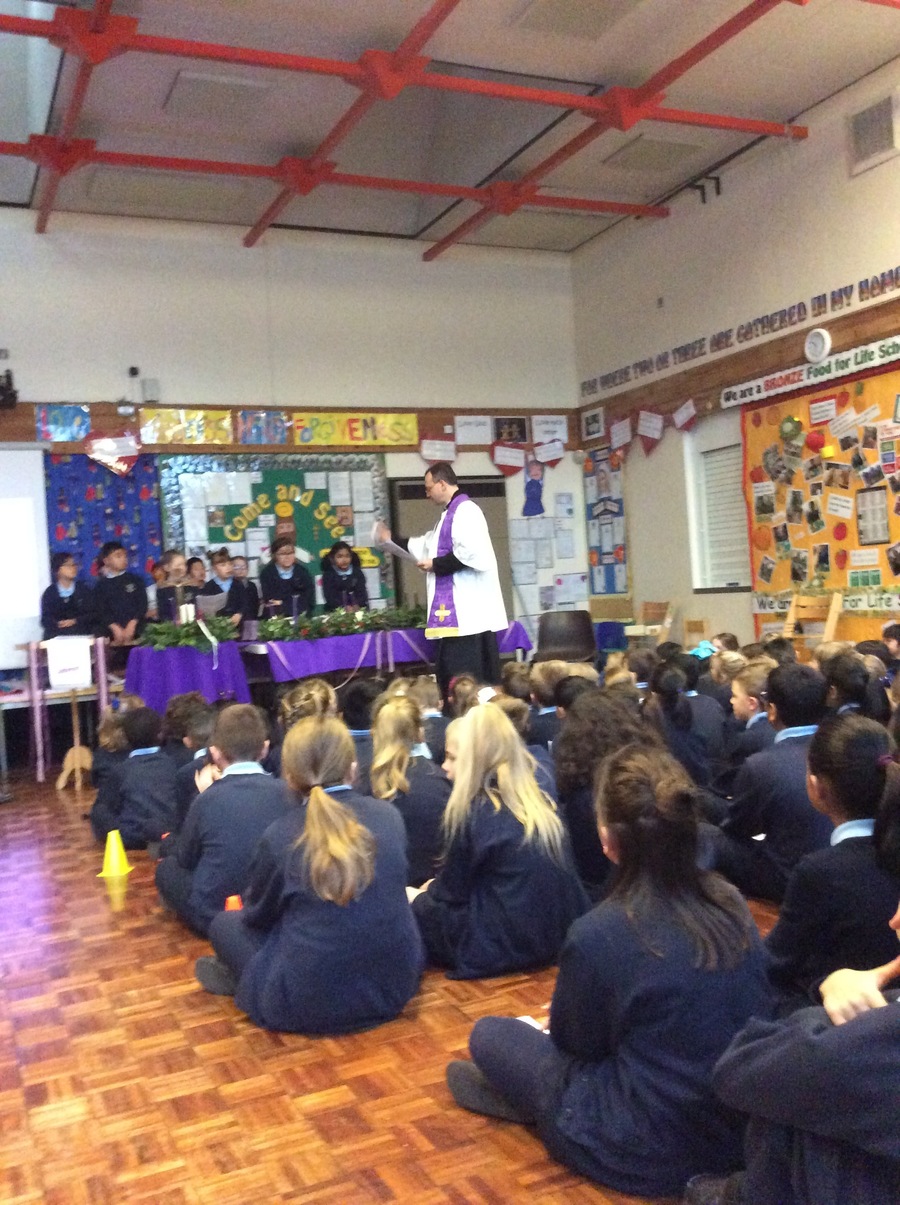 In November, we went on a trip to the Egyptian exhibition at Newalk Museum and to see King Richard III tomb.