Our Lady Mayor Mrs Christine Harris and Mayoress Miss Cynthia Bradley Stevenson visited us in year 5 today to talk about citizenship. Well done for asking such interesting questions then to three children for leading them on a tour of the school with Carole, the Civic Officer.
Tuesday 22nd May We had a great afternoon at Cumberland Field practising for Town Sports.
Cultural Diversity Day. Monday 21st May. Saint Teresa's Class led the whole School Pentecost Liturgy and procession. Thank you to Mrs. Leaney for playing the piano and to all the children who came in National dress. We celebrated Cultural Diversity Day with Saint Mary's International Food Festival. Thank you to all the families and teachers who prepared and brought in food. We had a really great day. Everyone found out new things about the different countries. Year 5 had an International quiz and played guess the country based on the school dinner! Many thanks to Miss. Jordan for organising the day.
Tell your parents about Rainbow Grammar! We love it. Well done everyone for your fabulous sentences and story starters.
Saint Teresa's Class trip to the National Space Centre, Tuesday 8th May.
Monday 16th April. Our trip to the Severn Trent Water Treatment Sewage Centre. We had such an interesting day. We weren't disappointed and got to see raw sewage that had come straight from our houses! We were shown the different stages of water treatment then in the afternoon made our very own (pretend) sewage and filtered it to make it clean again.
To begin our summer term Science Topic, Circle of Life, we dissected flowers to find all the different parts of a flower.
We are Saint Teresa's Class
At long last, a new class photograph with all of us together!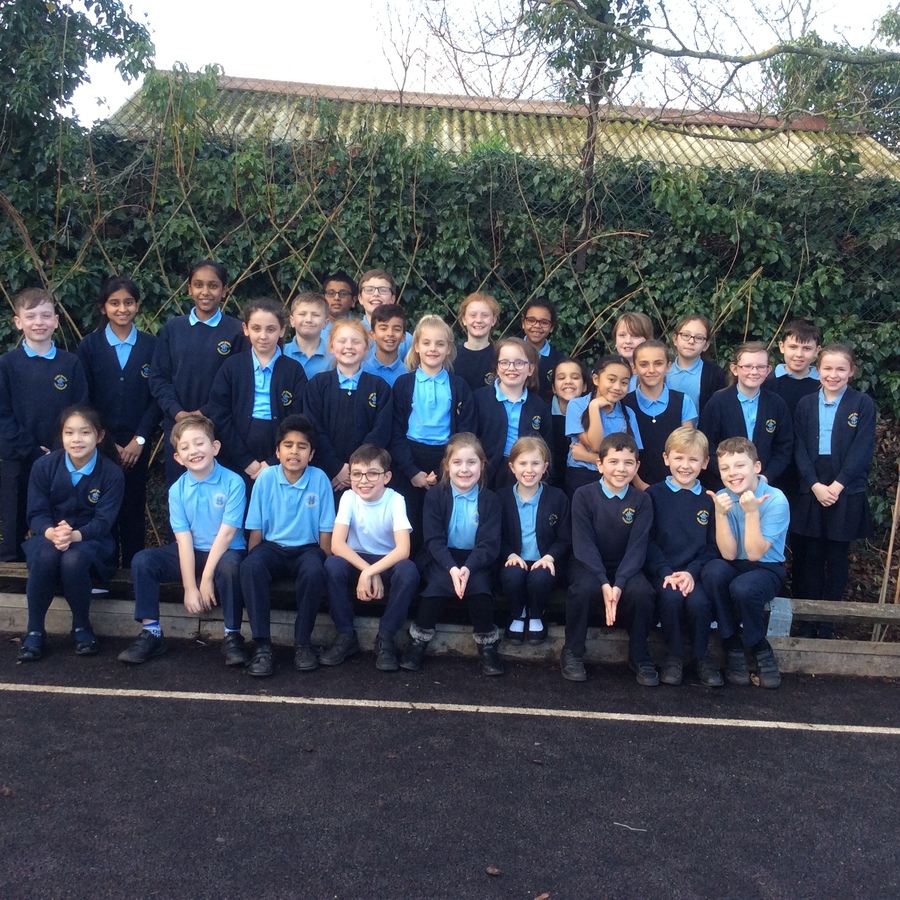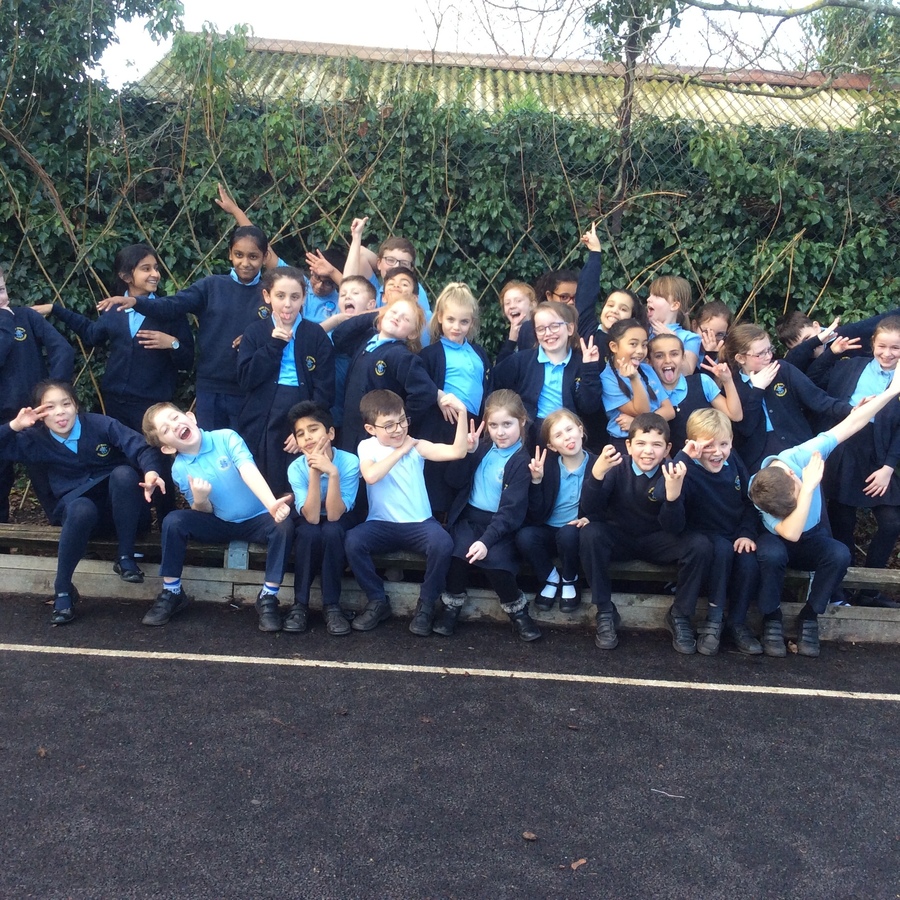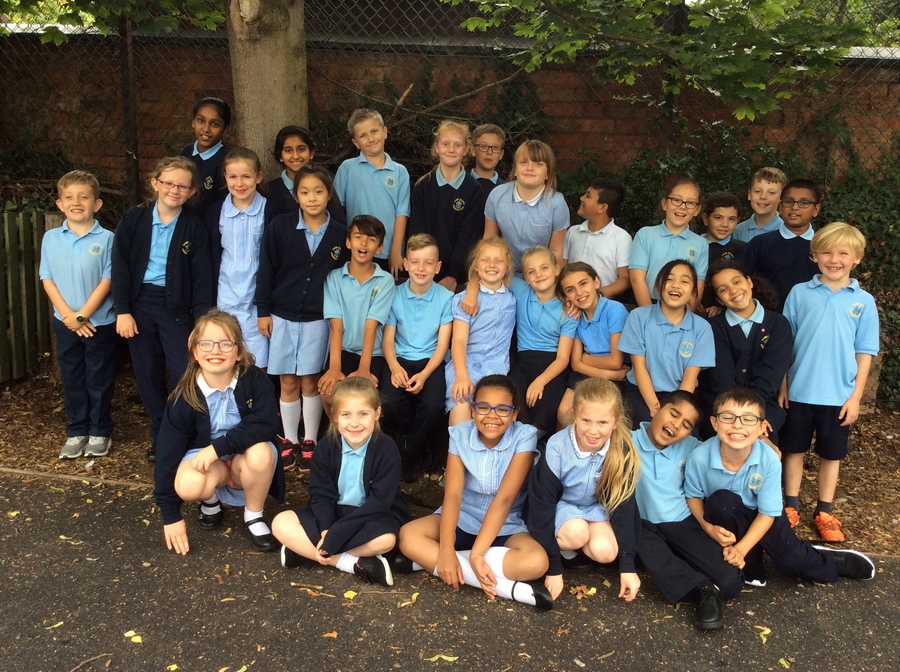 Our teacher is Mrs. Abell. Mrs Wilson and Mrs. Moore help us a lot too.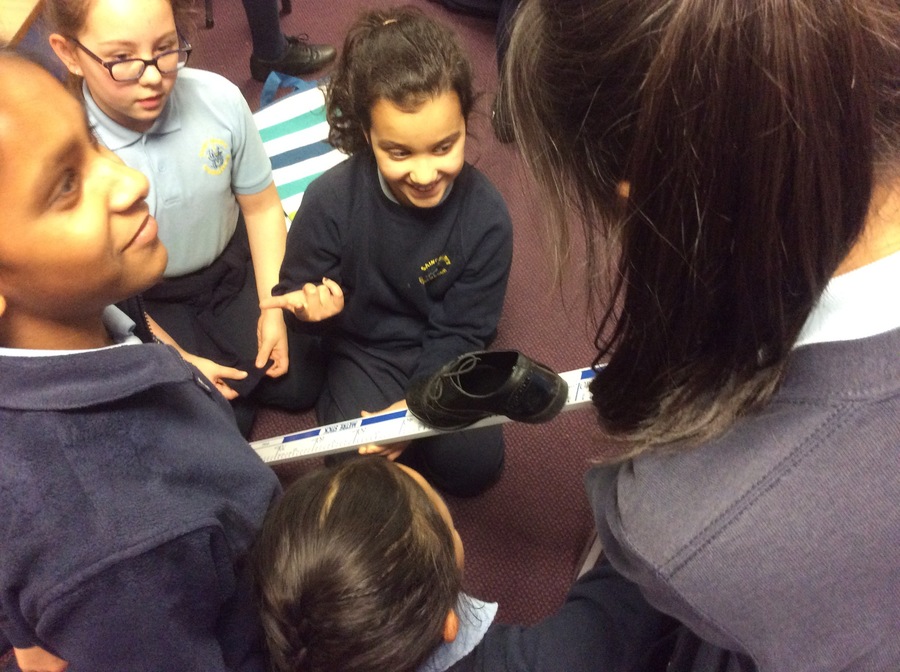 As part of our Forces topic in Science we investigated friction. We wanted to find out who had the most grippy shoes in class! We put one of our shoes at one end of a ruler and measured how high we could raise the end of the ruler before the shoe slipped down. We thought about what we were going to keep the same (the rulers and how we measured) and the variable was our shoes.
Mrs. Abell and Mr. Wright have entered us in to the 3M Technology challenge. Our challenge is to build the slowest possible marble run. Any offers of materials greatly appreciated (dowelling, any rubber tubing - bike inner tubes or any boards we can attach our marble runs to).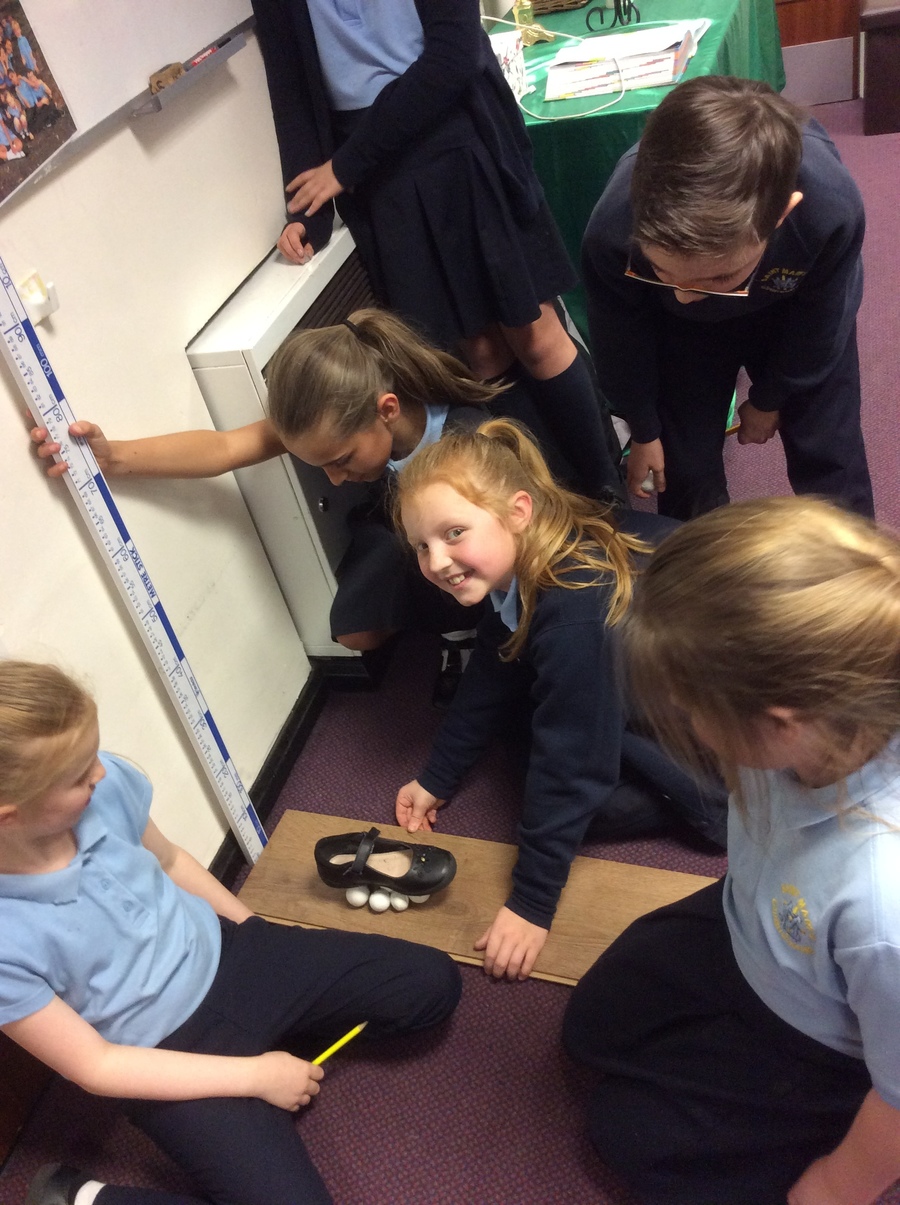 Some people used the same shoe and tried out different surfaces to see which created most and least friction - we tried laminate wood, cloth, balls, bubble wrap, a ceramic tile and uneven plastic.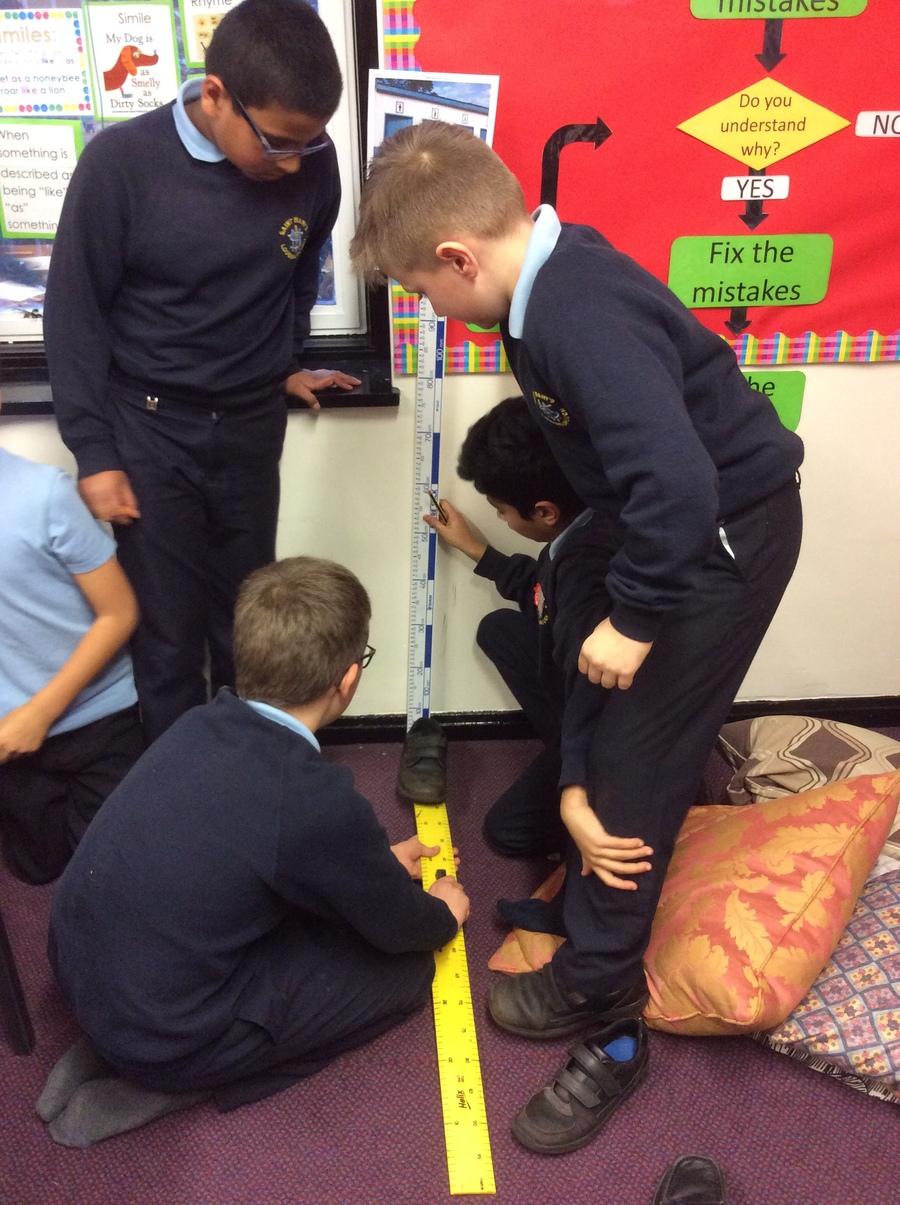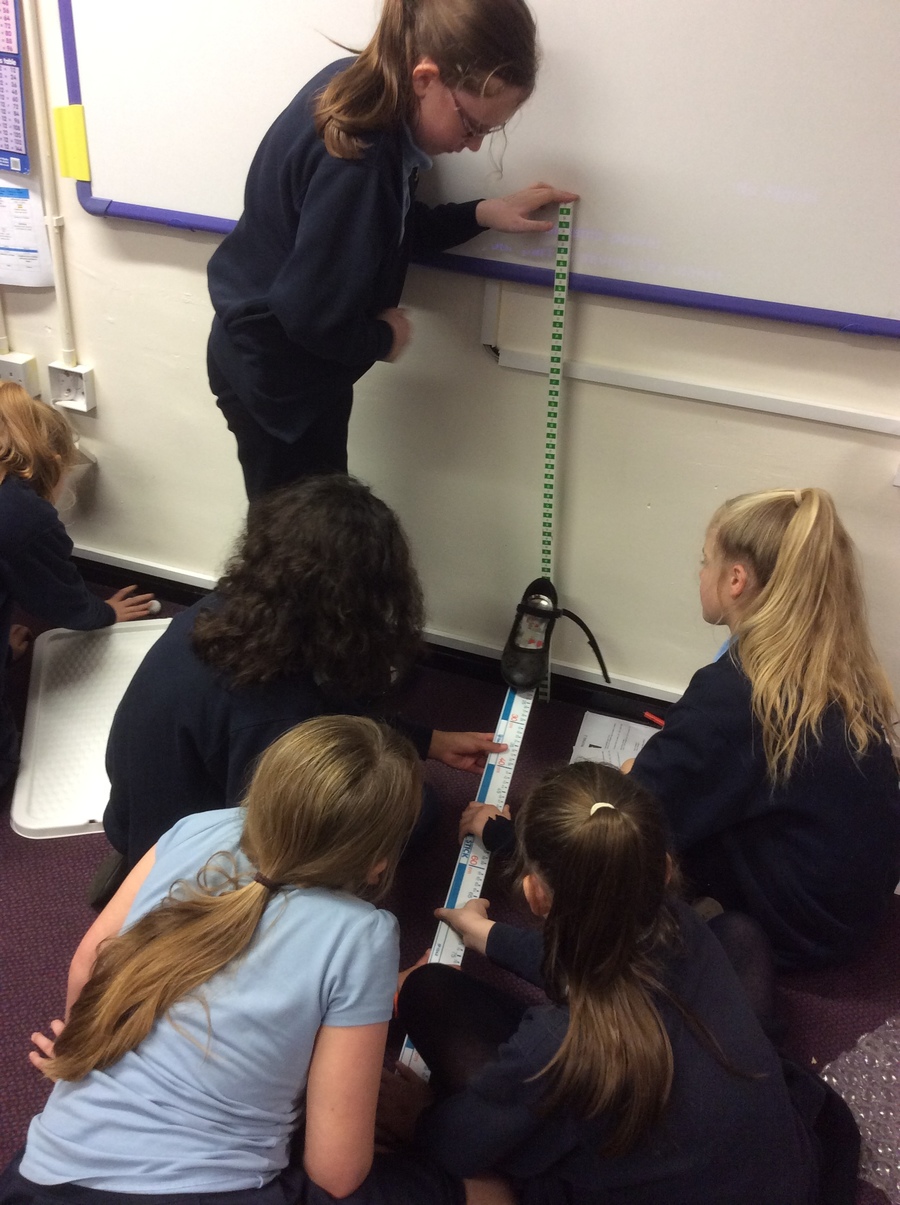 Happy New Year Everyone! Welcome back!
This morning we began our new R.E. topic called Local Church - Mission and we began thinking about people who have an inspirational mission. Mr. Yorke came in to talk to us from Exaireo, a charity in Loughborough which helps homeless and vulnerable people become independent. He showed us a cartoon about a boy who was throwing star fish back in to the sea one at a time. Even though the boy would not be able to save all the star fish, he was glad to help the ones he could.
We have decided to help Exaireo and are going to fill Smartie tubes with 5p coins. If we collect food, we can take it to one of their new houses which is near to school where they cook for the people who live there.
Thank you for coming in Mr. Yorke!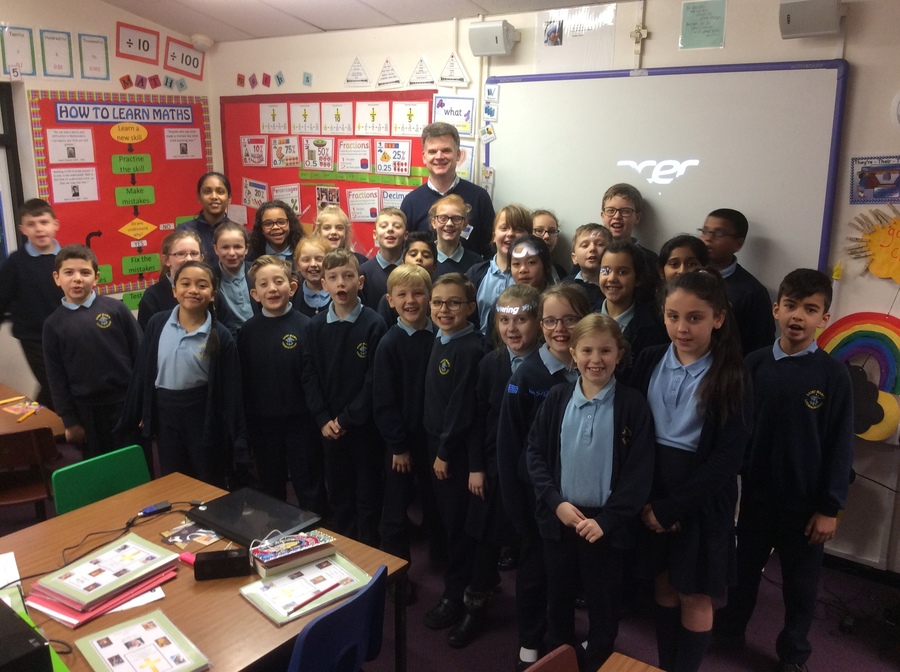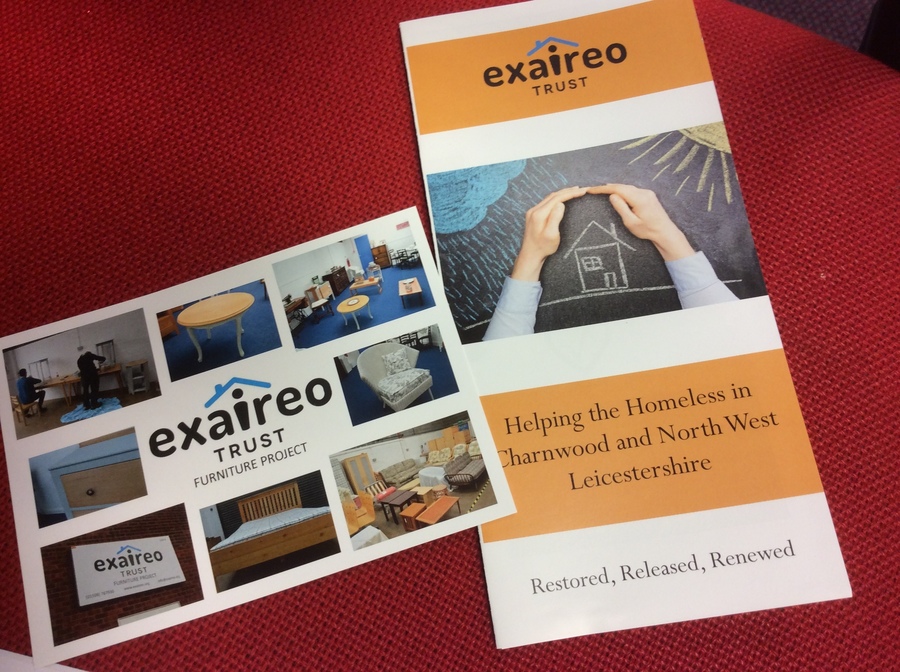 During Advent, children took home each evening the Travelling Crib and the next day shared their own prayer around the crib.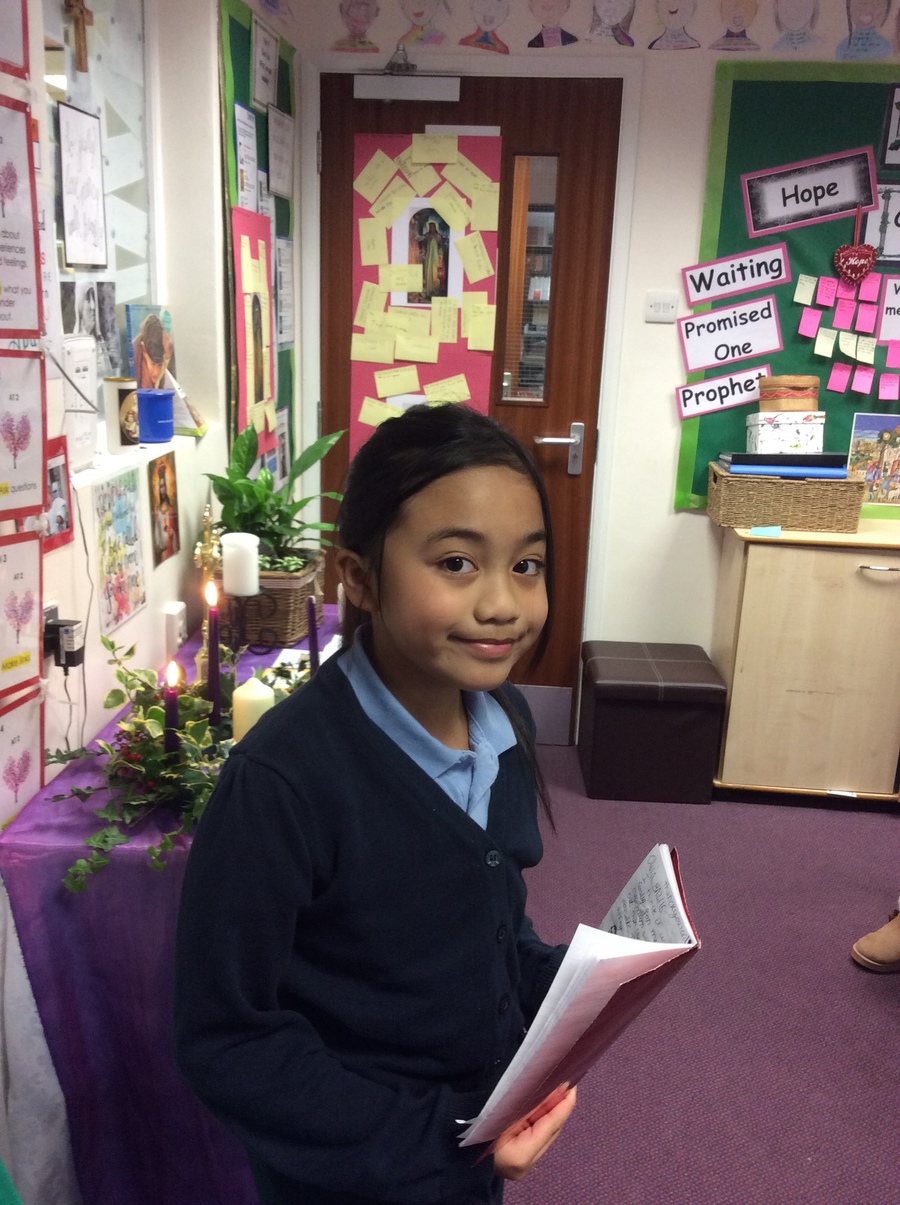 Today in Science (Wednesday 7th March 2018) we were learning about the planets in our solar system and how they stay spinning around the sun and don't fall out of space. We tied string around a ball and spun it around as fast as we could. Our hand represented the sun and the string was the pull of gravity. Once we were spinning the ball as fast as we could, we let go and watched the ball go flying off without the pull of gravity. No one got hurt and it was great fun! Thank you to Mr. Tristanto for his brilliant ideas for teaching Space and to Mr. Wright of course, as always.
Thank you to Mrs. Davis for organising our Library visit. Lots of us joined the library after we listened to Bharti read us some stories. We chose a book each to borrow then went to Queen's Park before coming back to school.
Our Trip to the Pumping Station and New Walk Museum tomorrow is cancelled and will be re-arranged soon. The reason is the heating in school isn't working and if it is not fixed by tomorrow school may well have to close again. Sorry everyone.
Thank you and well done to everyone who dressed up for World Book Day! After assembly, year 5 wrote an alternative ending to Little Red Riding Hood then did some Roald Dahl Maths Challenges.
Spring half term 1 - last week of the half term - we were exploring equivalent fractions, decimals and percentages. We had a fun afternoon playing pairs games and dominoes. We worked out how to convert fractions to decimals and how to work out percentages of different amounts.
Mass for the Feast of the Presentation of Our Lord followed by the blessing of our throats for the Feast of Saint Blaise.
Well done to all the children who finished the Tarsia puzzle yesterday using short division to work out their answers!
Wednesday 24th January 2018 In R.E. today we looked at John's gospel where Jesus asks us all to stay close to each other, to be "one". We made different pictures, some of us using paint, others chalk, some pencils and then put our pictures together. We are all different but we are "one". We thought about what it meant to be part of one body of Christ.
Last week we began our PSHE topic on the need for government and laws. We began by playing the candy game: There was a boys' team of 12 and a girls' team of 18 - each team was lined up and given a bag of sweets. It was a relay race and they had to pass the bag of sweets over one person's head and then under the next person's legs. Once the bag got to the last person he or she had to run to the front and once the first person was back to the beginning that team won.
So it began. I kept stopping different teams randomly and telling them to either close their eyes, or run backwards, or kneel down, or swap places, or even... yes..start again for absolutely no reason at all, while the other team carried on playing "normally".
Eventually, once everyone was roaring with the gross unfairness of it all, the game was stopped to explore the problem. Look what they came up with:
Well done to everyone for reading, singing, serving and welcoming so beautifully at our Mass for the beginning of the new spring term, led by year 5 today.
It was a lovely surprise today to see Father Simon back! He visited us to say thank you for our letters and chatted to us all for a while, then stayed to listen to some of us read. Thank you Father Simon! Come back soon.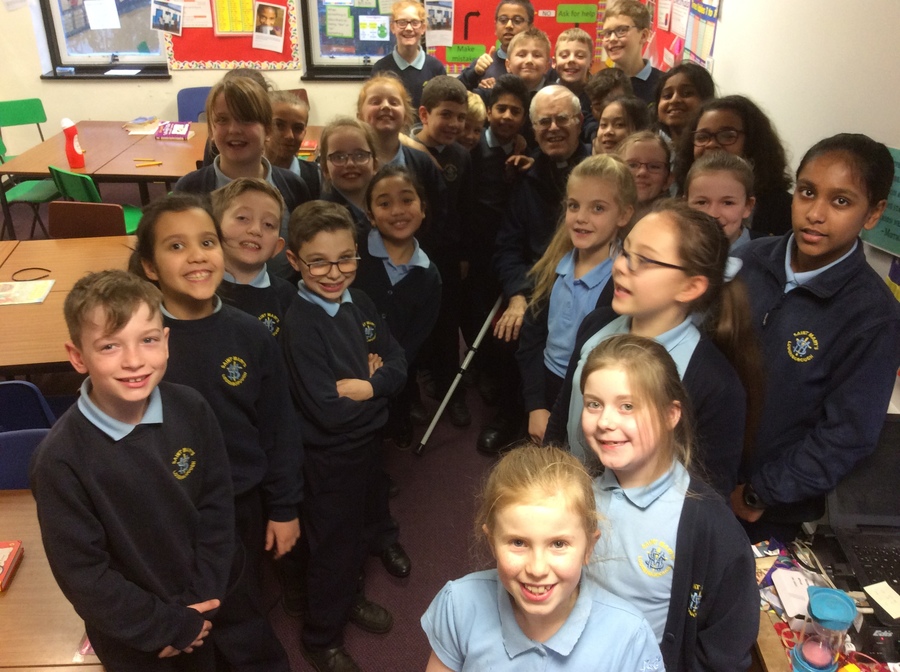 At the start of Advent we collected and filled 80 shoe boxes for Samaritan's Purse, Operation Christmas Child. Thank you everyone! The Youth group took them down to the collection point in town with a lot of help from Mrs. Moore and some students from De Lisle.
Every class then organised and began fundraising for their own Cafod world gift and at the end of term we sent off a cheque for nearly £300 to buy chickens, bees, goats, trees, a new mother and baby pack, footballs and lots more. Thank you everyone and Happy Christmas!