Year 6 Curriculum Information
Here you will find the end of year expectations in Reading, Writing and Maths for Year 6 pupils.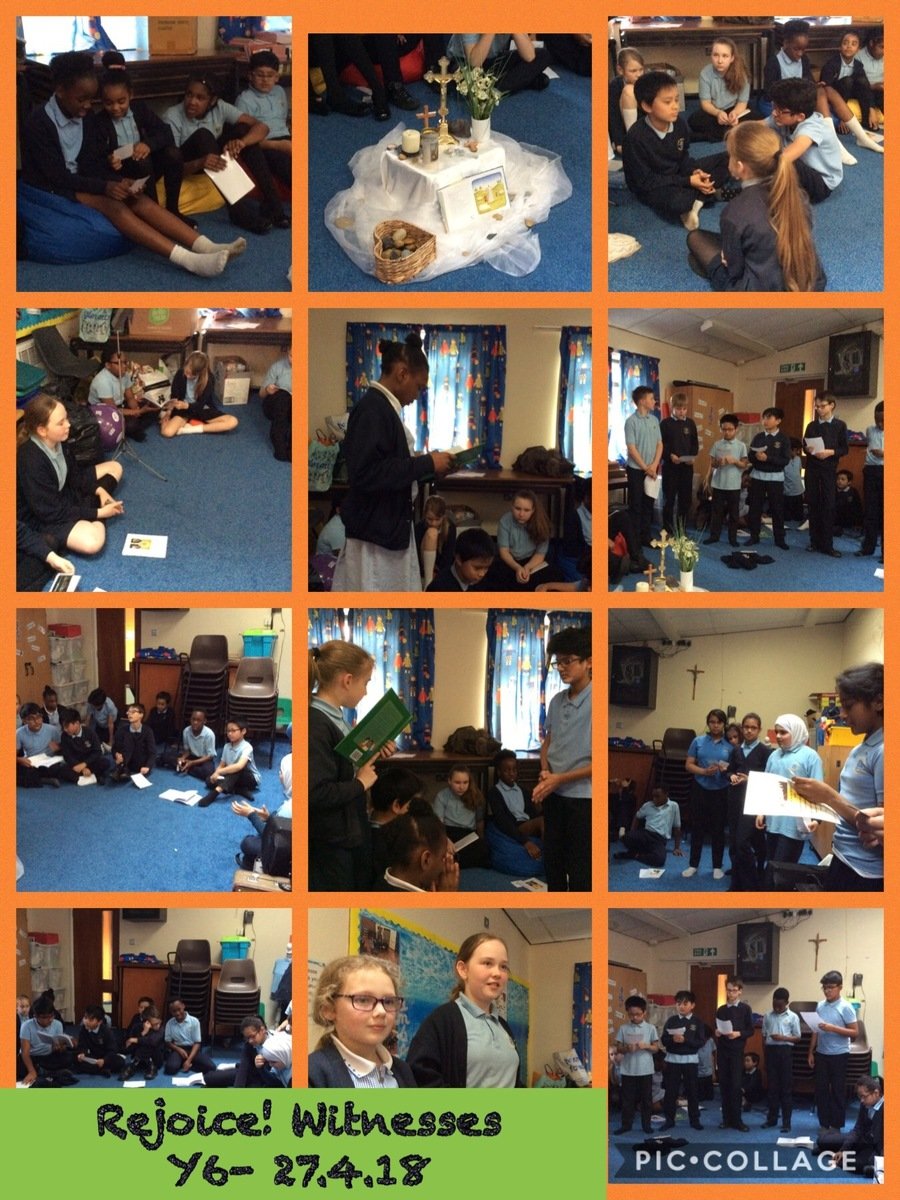 We completed our topic on Rivers with a walk to the brook!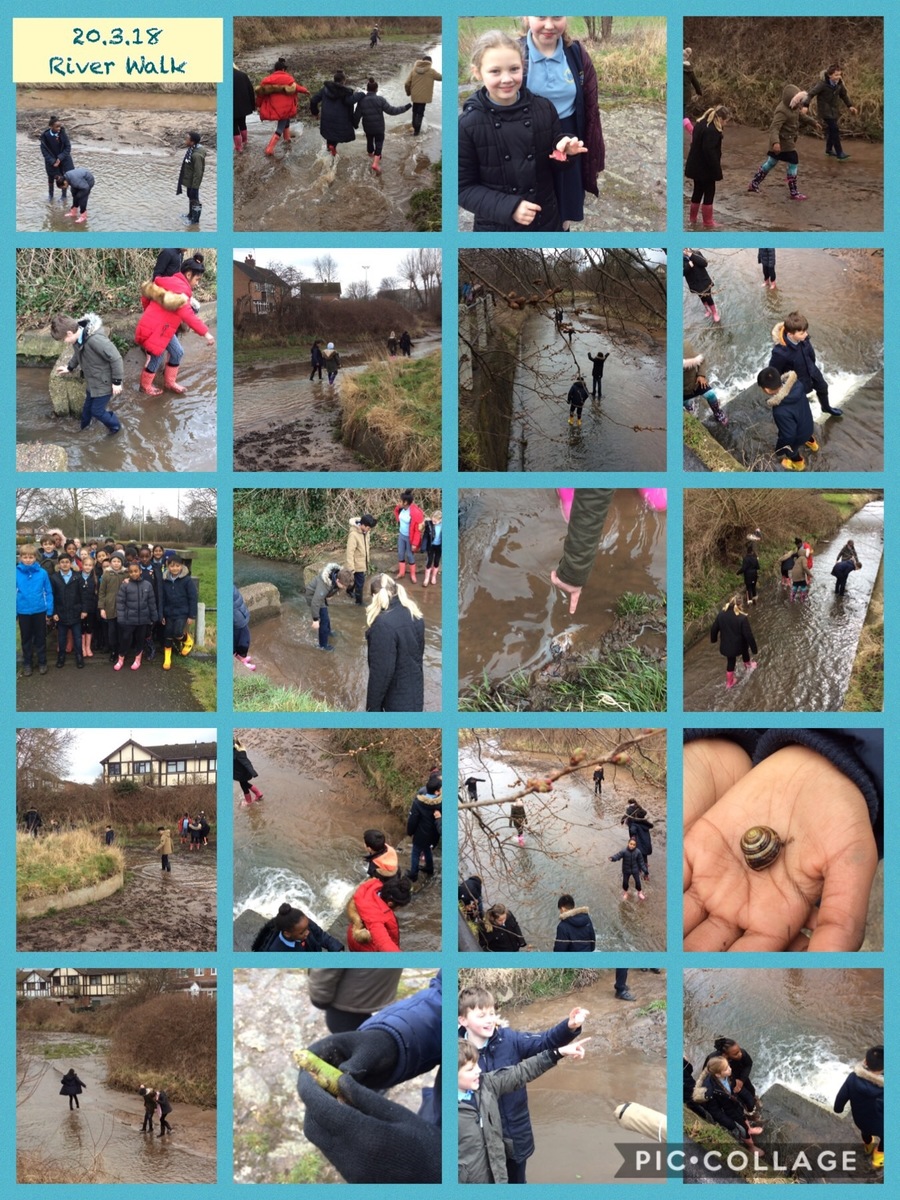 This week KS2 joined Fr. Simon in church praying the Stations of the Cross.
It was a prayerful occasion and proved to be a positive part of our Lenten journey.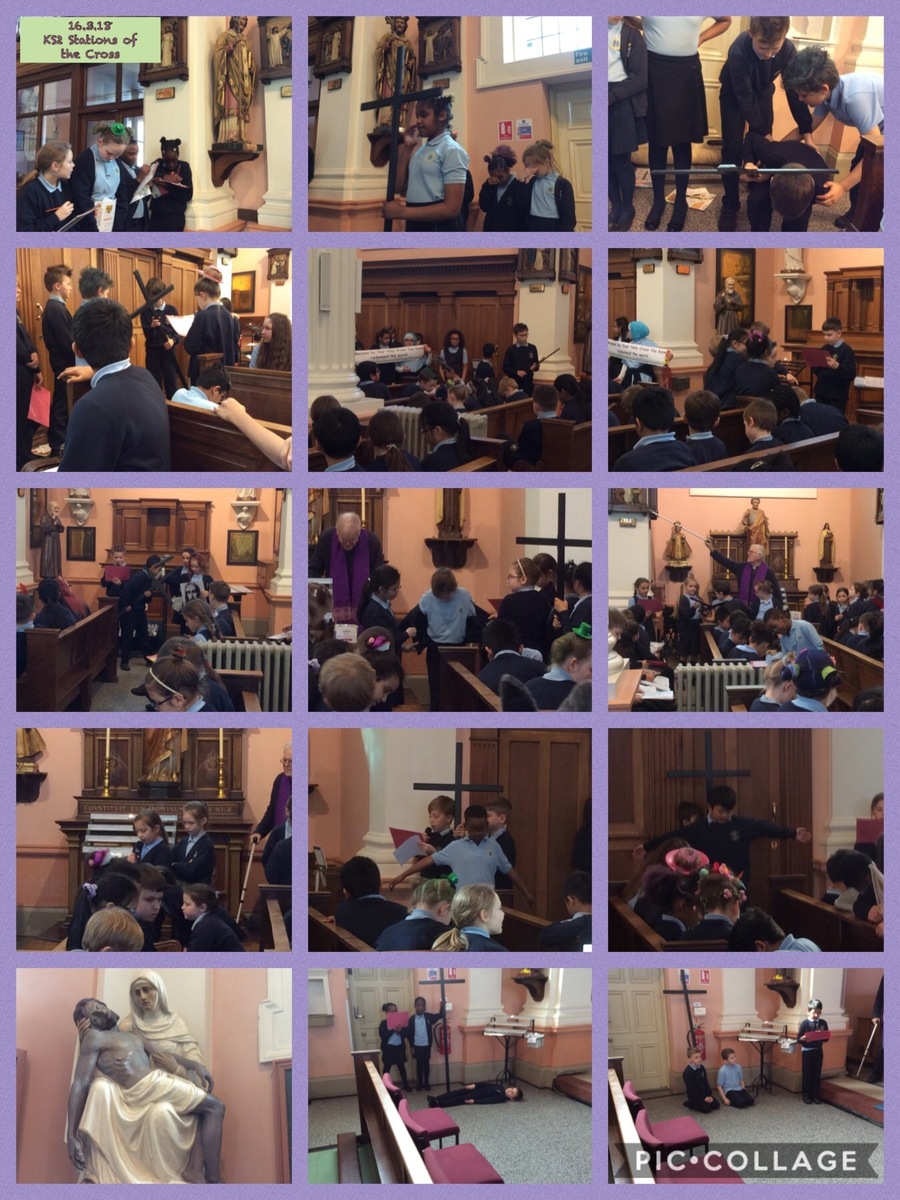 Science Week
Y6 spent their Science lesson exploring all things 'light & dark'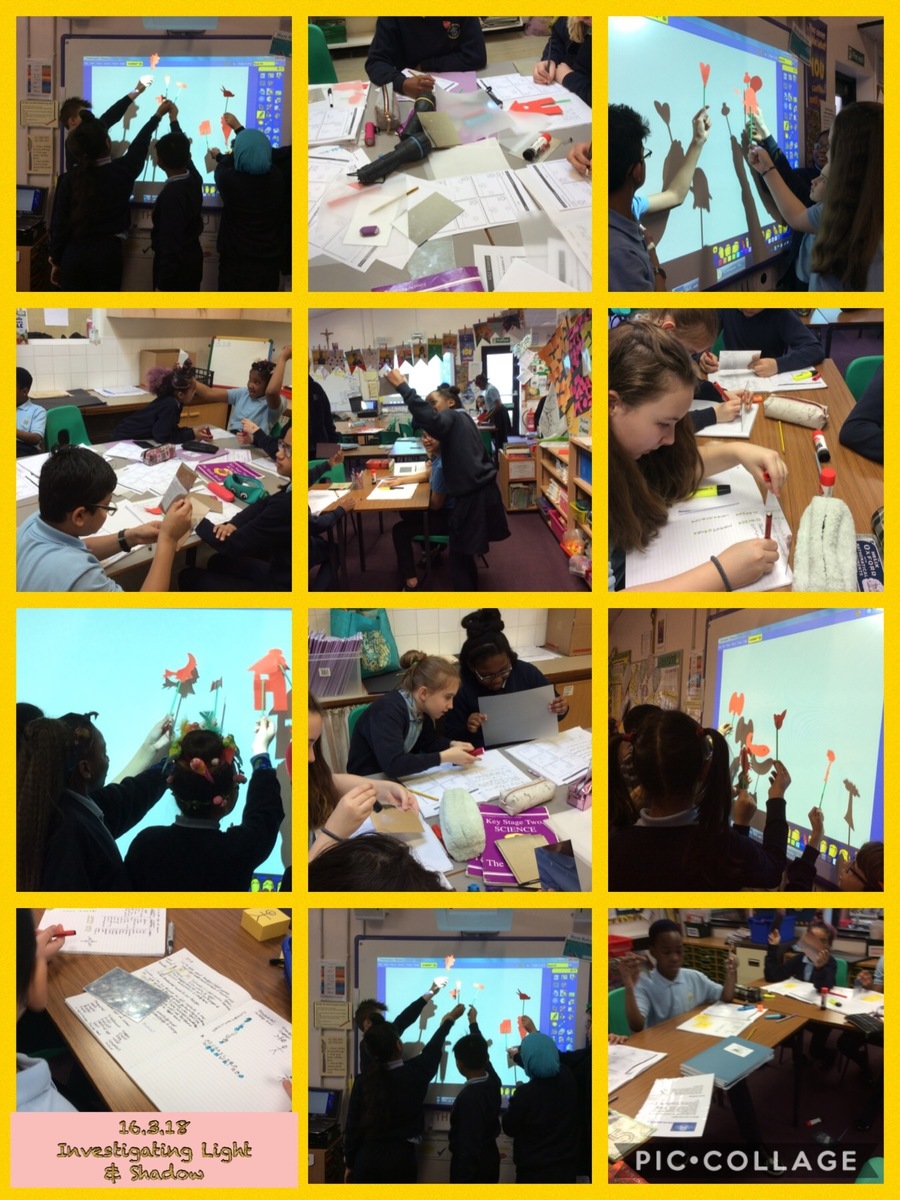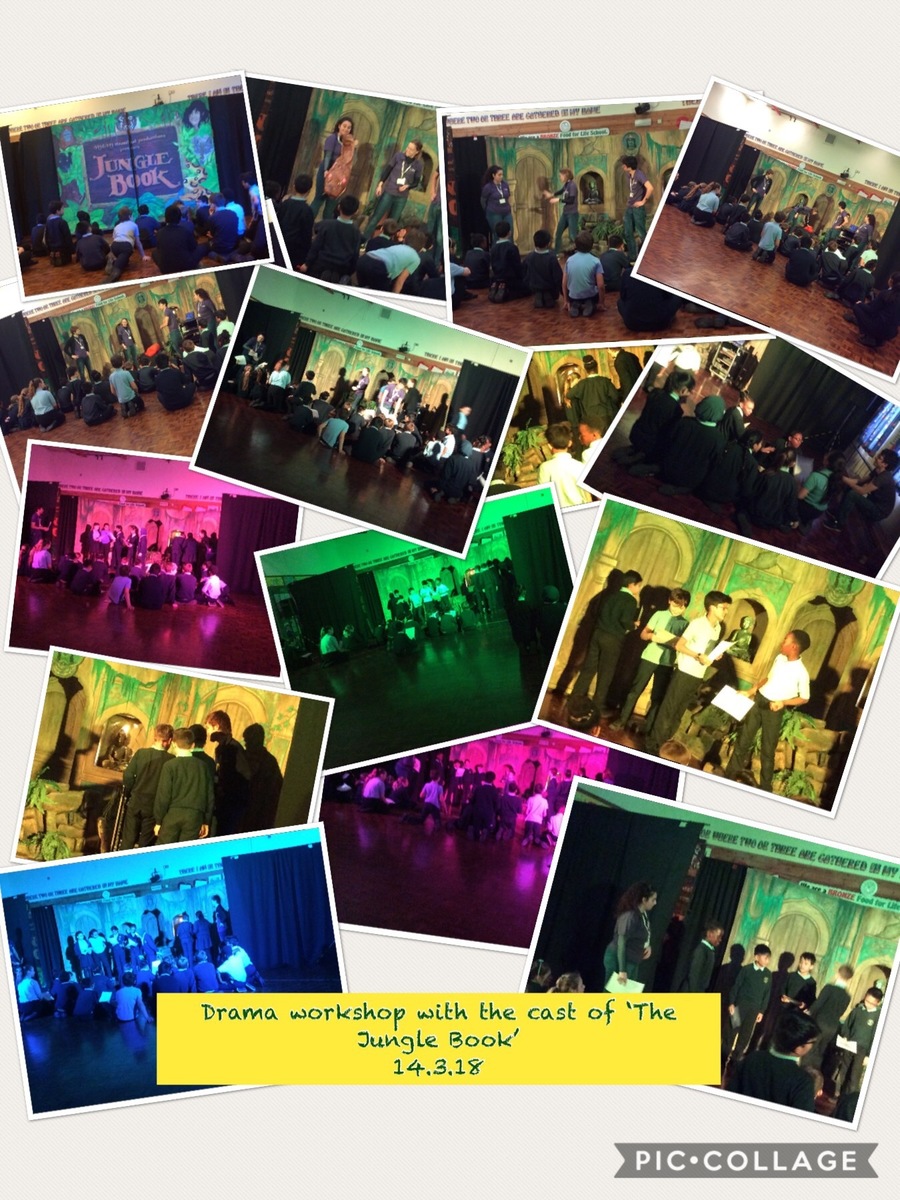 9.3.18 - We did it!
We gave up our uniform (hooray!) and we gave up our playtime (boo!)
We donated money and raised over £30.00 for this year's CAFOD Lenten Appeal
Excited to be wearing our own clothes.....disappointed to be missing our break time!
Year 6
St Anthony's Class
Mrs Devine & Mrs Adamek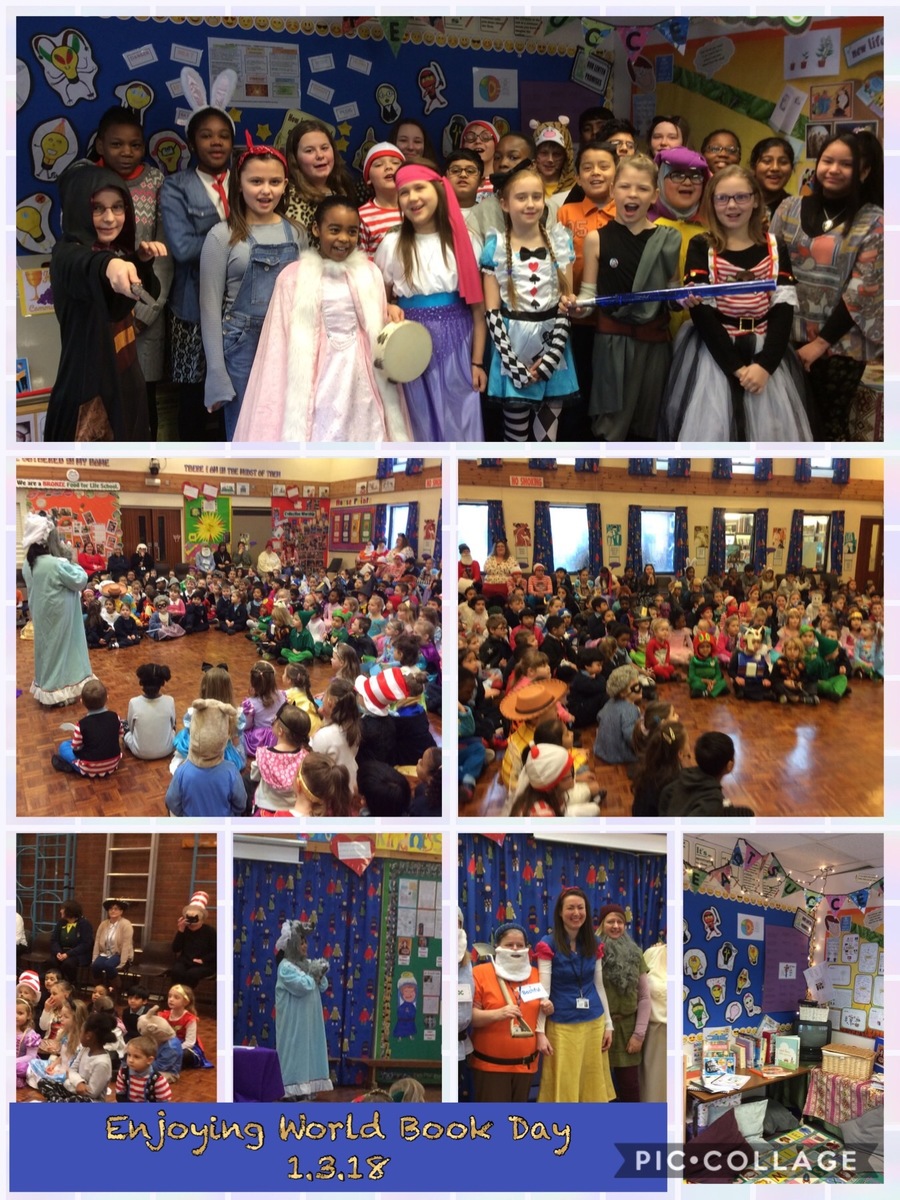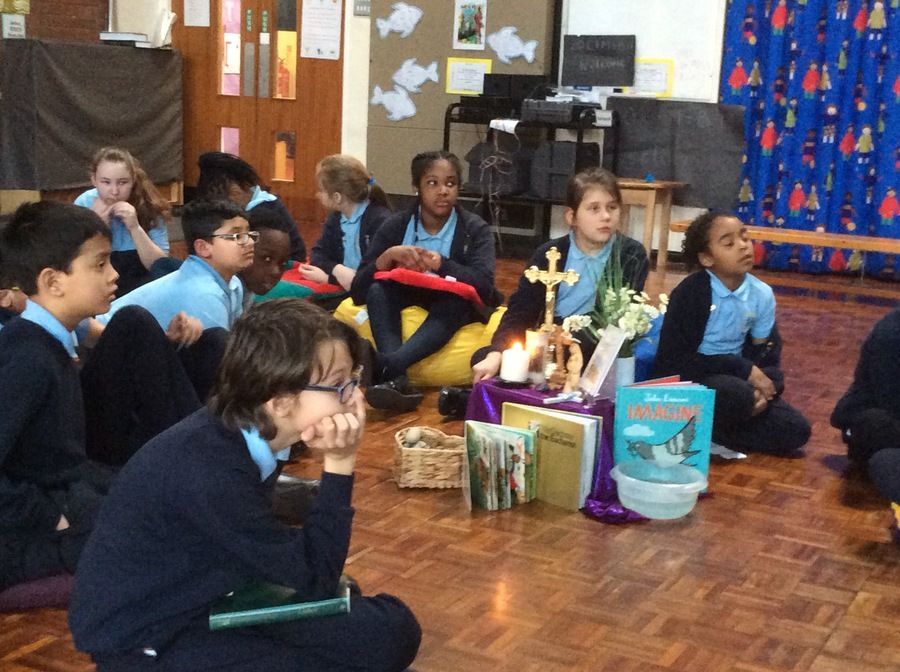 All set for World Book Day!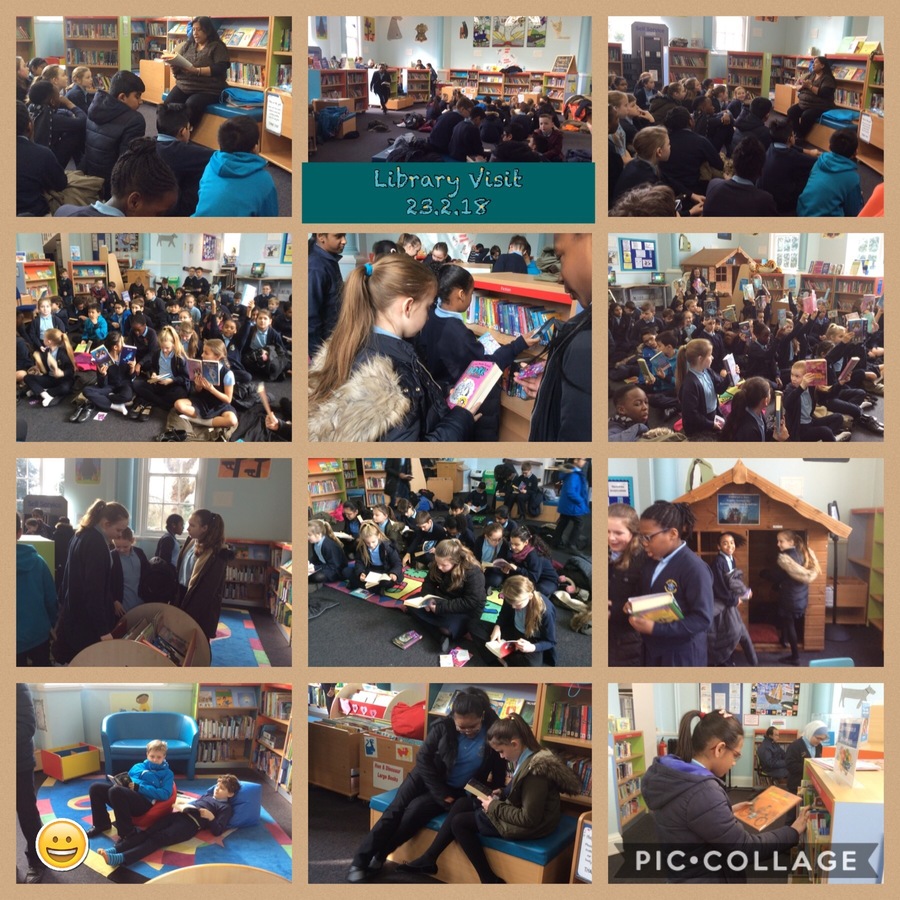 Happy Half-term!
Don't forget to.....
look over your workbooks for Maths, Reading & GPS

read a book or two!
HAPPY NEW YEAR
Welcome back.
This term is going to speed by, so let's get to work!
Today we were working on the construction of electrical circuits.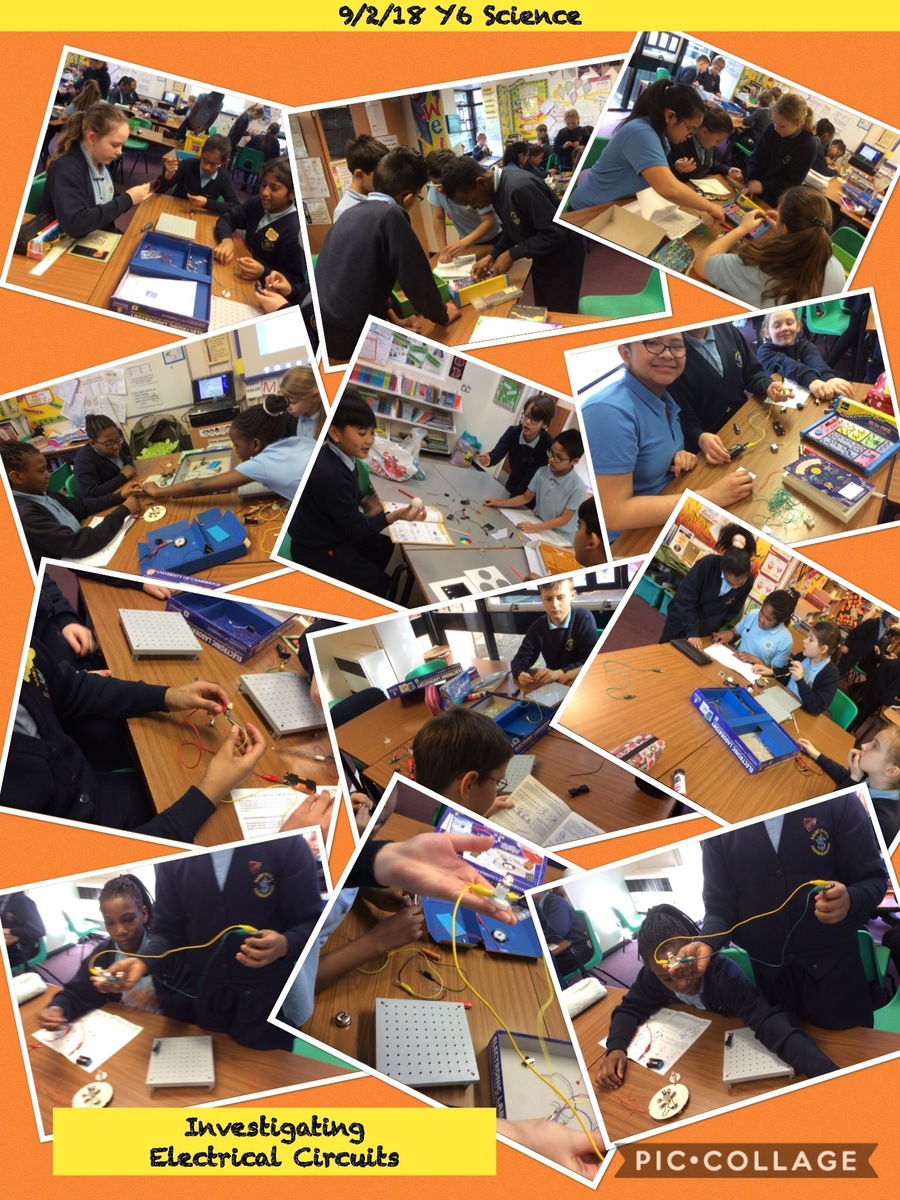 As part of our RE topic, we designed a stained glass window for the church.
Take a look at our ideas.......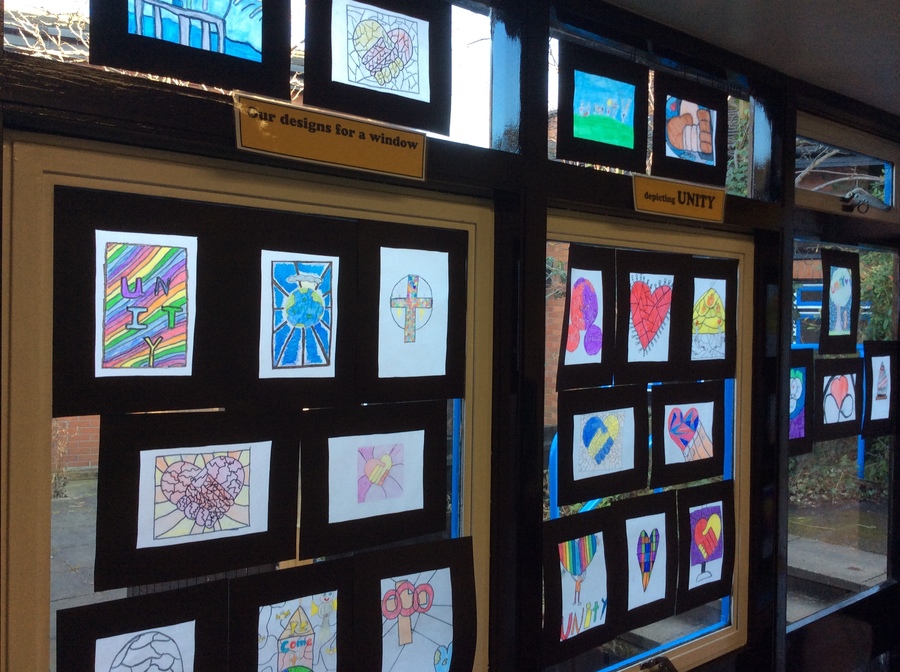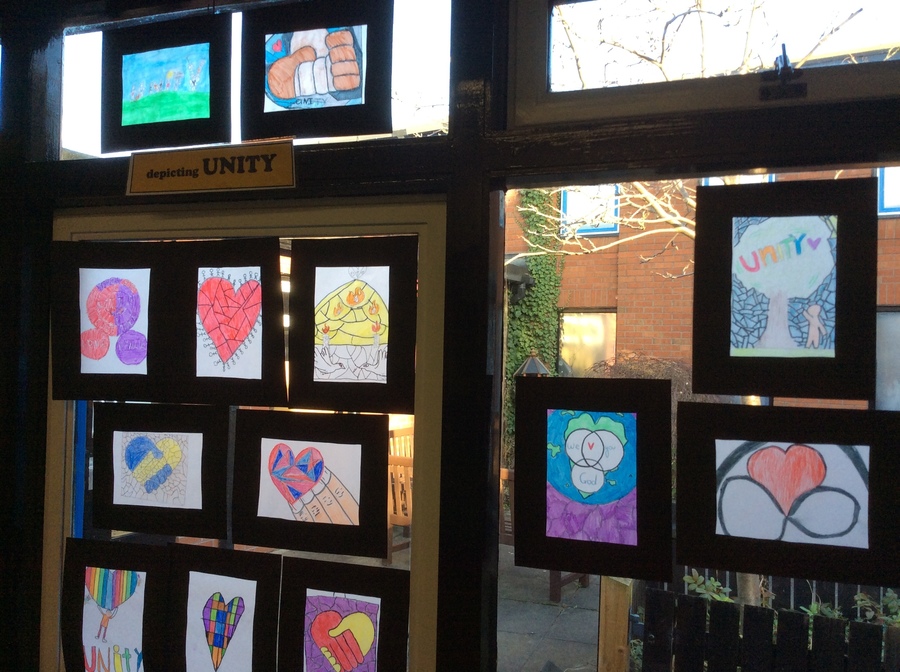 On Monday 5th February our class led a whole-school liturgy on the theme of UNITY.
Friends demonstrated the many times we have to trust one another in order to achieve.
We listened to scripture and shared prayers.
Finally, we closed the liturgy by joining hands and uniting together to sing 'Shalom'.
It was lovely to welcome parents to join us.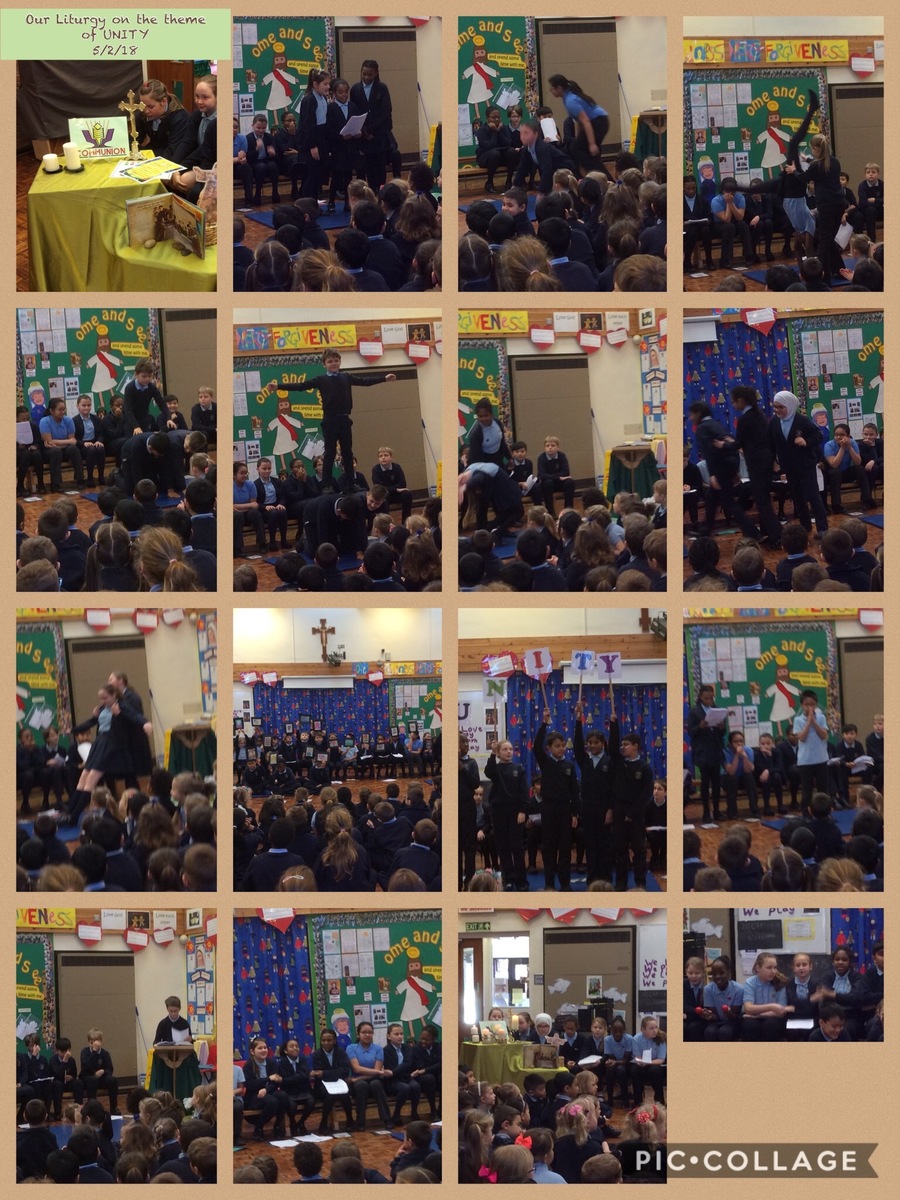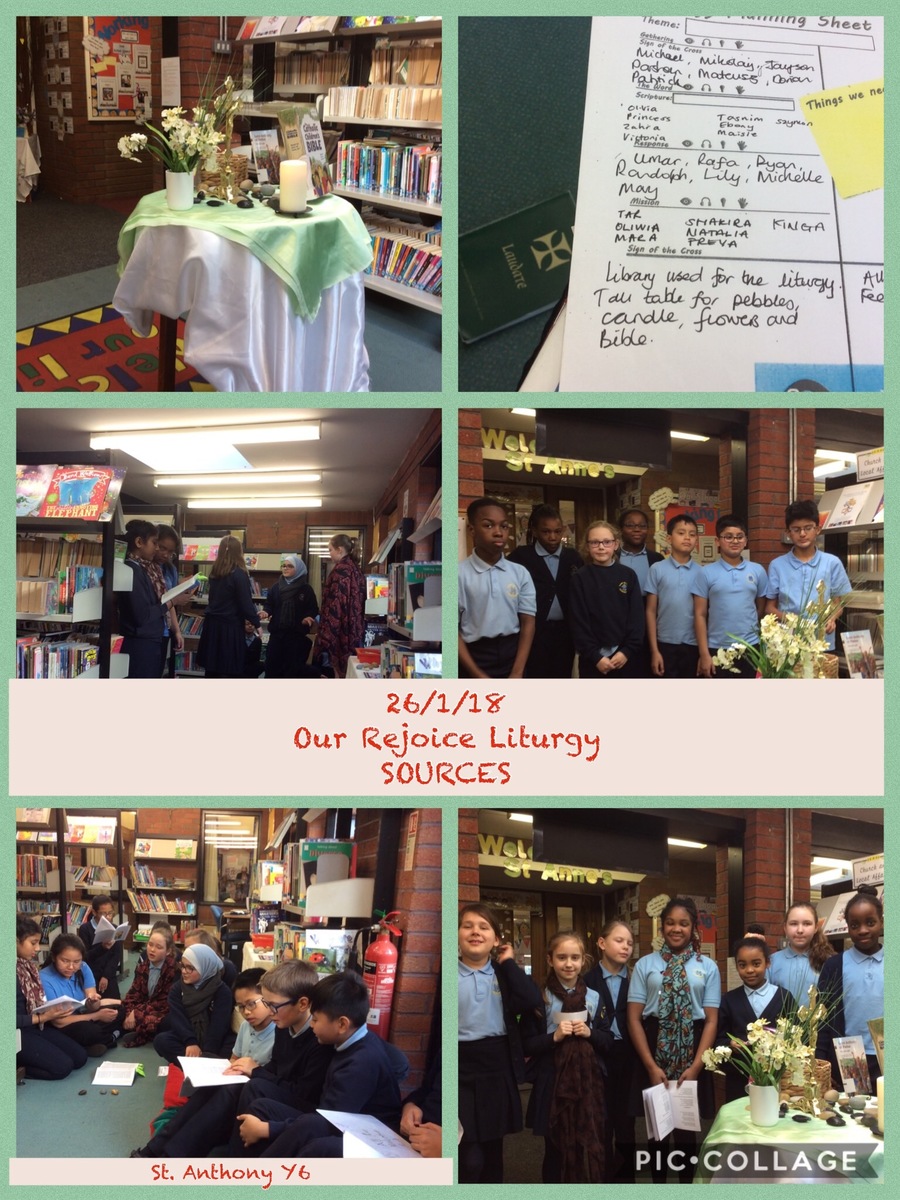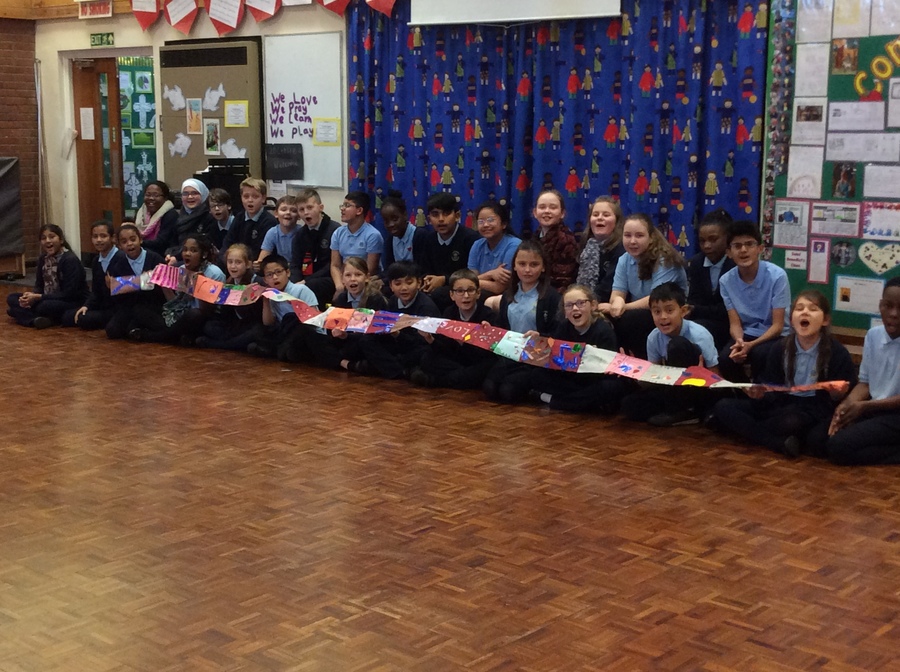 26/1/18
Funky Scarf Day.
We made a class scarf as part of this fundraising day aimed at helping improve the lives of local people facing hardship.
Everyone had a rectangle of fabric, which we could decorate how we wanted.
These were then stitched together to make one long scarf!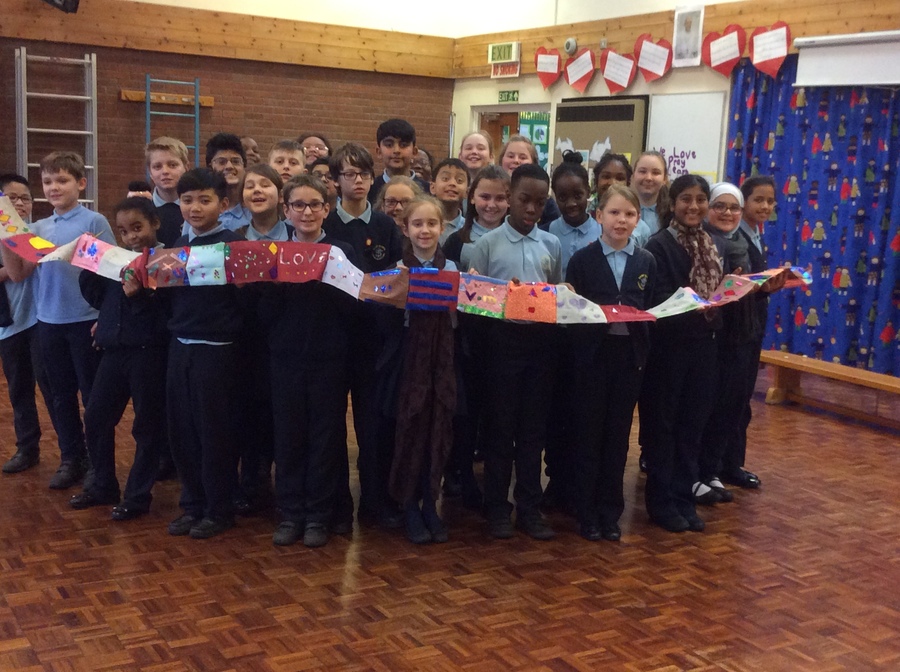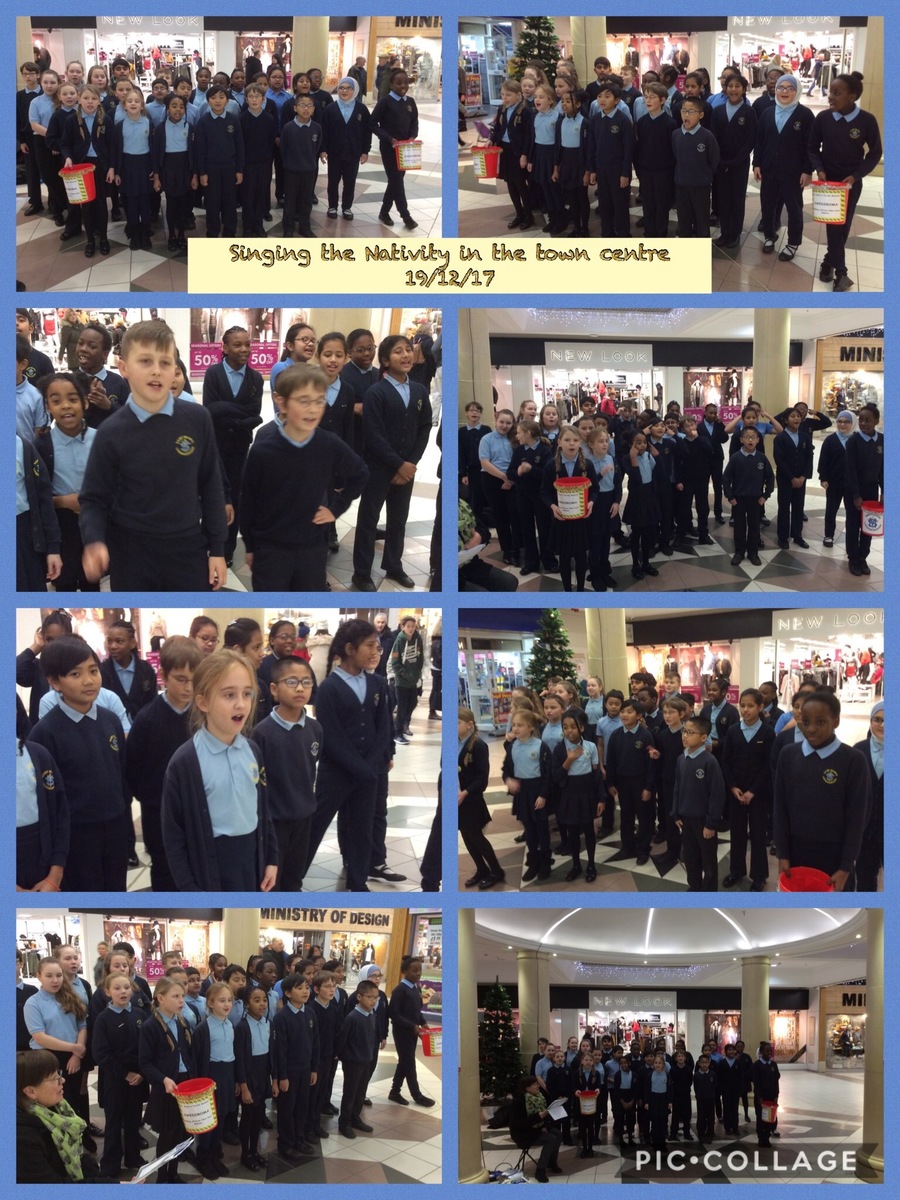 Year 6 entertain in Carillon Court, December 2017.
We raised £176 for our parish African mission.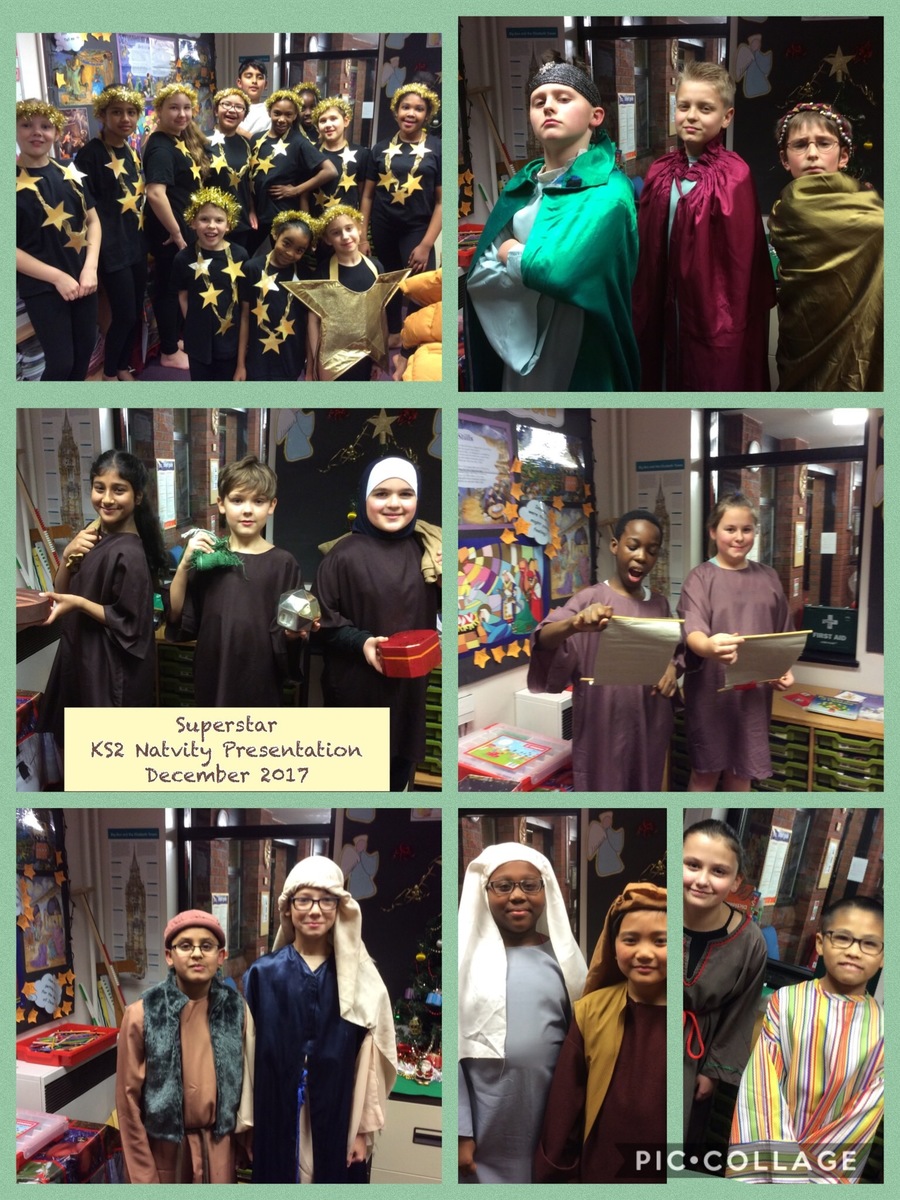 St. Anthony's class led our KS 2 Nativity presentation - sharing with our school, family and the Parish community.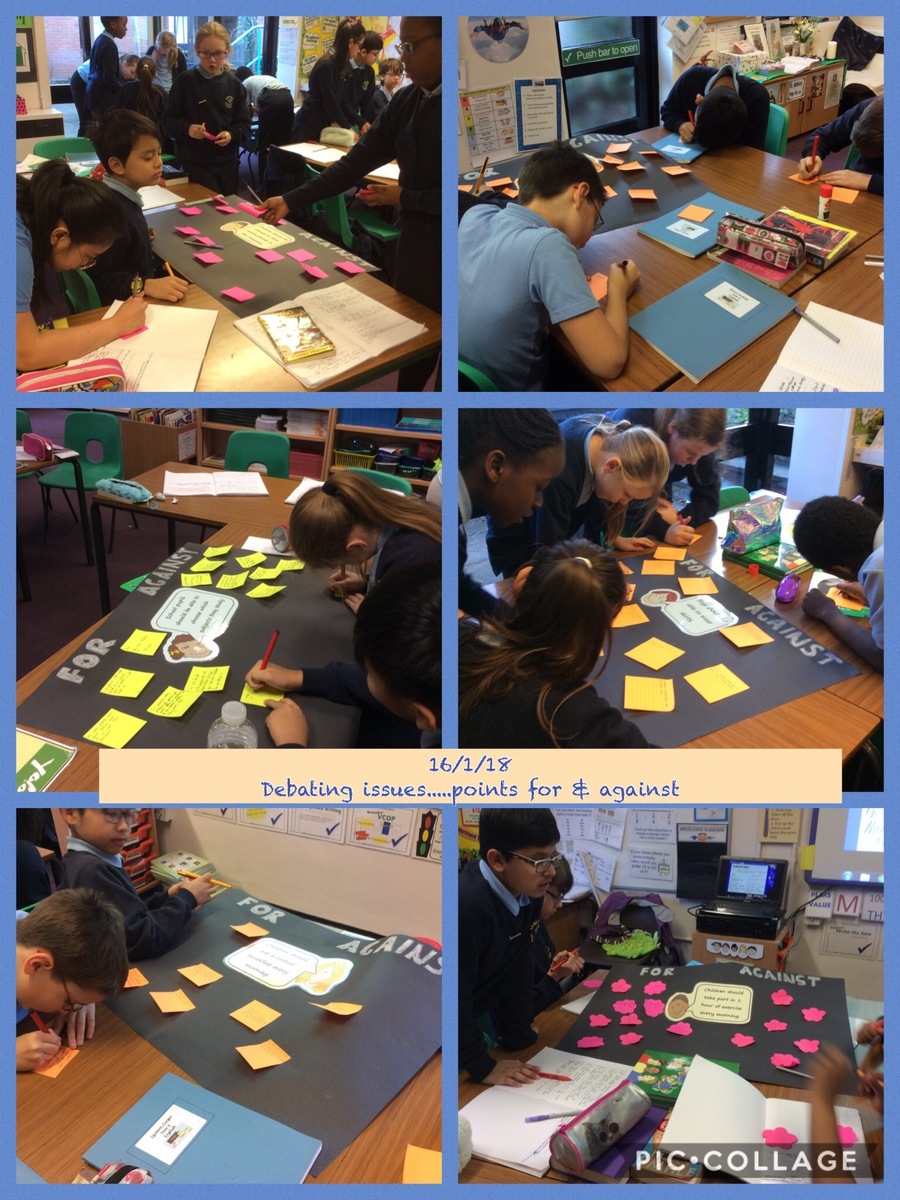 This week Year 6 have been debating various issues.
We have been writing balanced arguments based on these.