Foundation Stage
Hello we are St Leo's Class.
We are taught and looked after by Mrs Richardson and Mrs Chiavetta.
Please find below our weekly newsletter.
If you are self-isolating or in the event of a school closure, please see the pack below for activities for your child to do at home. Please also see other work on the page.
The school recommends that children in the Foundation class practise writing sentences and words each day, ordering numbers and counting, doubling and halving simple numbers. Daily practise of phonics would also be useful and reading. See the curriculum page for other areas taught in the Foundation class.
An extra page has been added on the classes page of the website for online links for all the children to access.
Homeschooling Extra Resources.
Monday 30th March
Hello and I hope you are all well at home.
This week I want you to learn about the story of Easter. You can have a look in a Bible or look online,
https://www.youtube.com/watch?v=HL8R158Ujp4
Then draw some pictures and write a sentence about the story of Easter in your book.
Take part of the story each day.
Can you retell the story to someone in your family?
Keep using the above home learning resource pack for other activities to do at home.
Try to learn 2 new words each day from the High Frequency word sheet. Remember to go over all the other words in your green book everyday so you don't forget them. If you can read all of the words then have a go at writing them without looking, take a few at a time.
I will put an Easter maths activity for you to do later in the week.
Have a lovely day.
The BBC website has lots of information and activities for you to do with your child. This is the link to the Early Years Resources but you could also look at Key Stage 1 as well.
www.bbc.co.uk/teach/early-years-teaching-resources/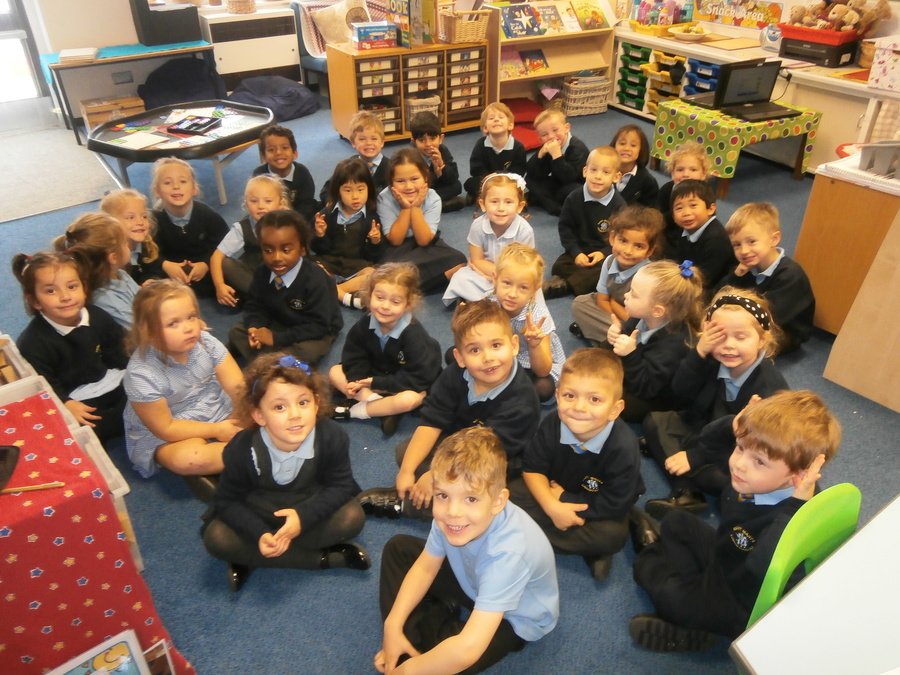 Our first weeks at school.