Chaplaincy Team
These children are part of our new spring term Chaplaincy team. They are in years 5 and 6 and represent all four Houses: Matthew, Mark, Luke and John.
Chaplaincy team meetings happen every Friday at 1.30pm. Sometimes, Father Simon comes along. They talk about fundraising and other ideas to help people in and out of school. They also make sure each class has an up-to-date, fresh and tidy prayer table. They lead liturgies and come up with ideas to help improve Collective Worship in school. At the last meeting, it was decided we would definitely go ahead with Mikolaj's drawing competition which everyone in school can enter for £1 to go to Exaireo. We'll come up with some great prizes. Just chocolate so far. Two others have decided to organise a Saint Mary's Got Talent to raise money for Cafod during Lent and Matheus brought up the idea again of a prayer area in the Key Stage 2 playground. He had noticed that some of the Juniors go to the statue of Our Lady in the Key Stage 1 playground sometimes and it would be nice for the Juniors to have their own prayer space outside. Brilliant idea... watch this space...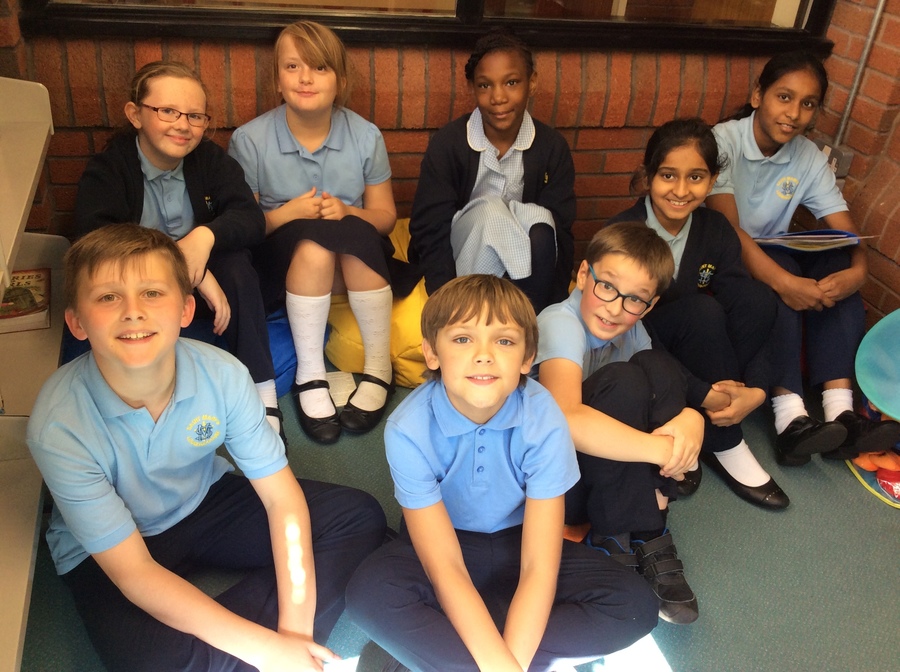 In November we joined other Chaplaincy Teams in our Trust for Eucharistic Adoration at De Lisle.